Renaultsport Reveals First Image Of R.S.01 Race Car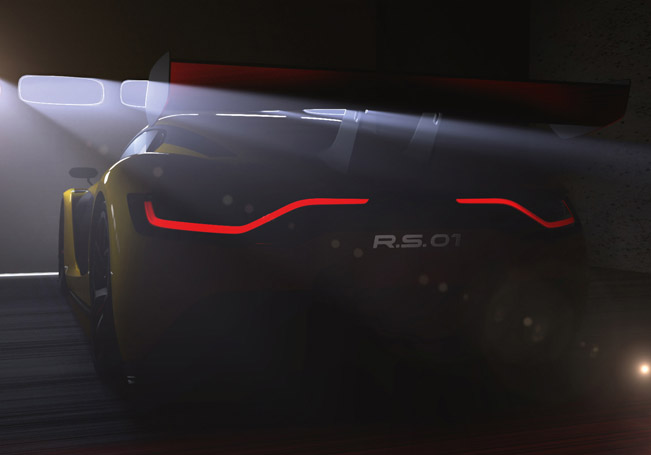 Just more than a month ago Renault Sport Technologies has revealed a teaser image of their new project – the Renaultsport Trophy car. Now, the brand not only announced the name of the model, but also released an image. Despite it is a little bit dark, the picture clearly displays the back of the future race car with its unique taillights. Precisely the name of this trophy is Renaultsport R.S. 01. The next important date in Renault calendar is 27th of August.
This is when the car will be fully unveiled at the Moscow Motor Show. There will also be disclosed the entire details and specifications of this spectacular new race car, which is set to become the next star in the World Series by Renault Championship.
Form what we can grasp from the image, is that the vehicle will feature uniquely stunning design. In fact, the design clearly shows that the car will also offer exceptional performance. At the moment, Renault is conducting an intense programme of development tests, so that the trophy car can join the World Series in 2015.
Renaultsport R.S. 01 was built by Dallara. Its carbon monocoque will be driven by a Nismo engine which will produce more than 500 horsepower (368 kW). The power unit will be coupled with a seven-speed sequential gearbox supplied by Sadev.
Michelin will deliver the tires, which in will be specifically created for the car. The over weight of the vehicle is expected to be around 1,100kg. At last, Renault said that the car will be used in a single-model championship. The company has also revealed that the specifications of the car are a reflection of its racing pedigree.
Source: Renault