Renaultsport Teases Trophy Show Car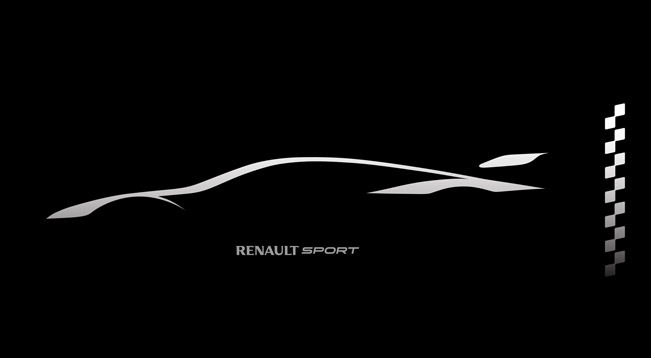 Renault Sport Technologies has prepared a special debut. The car that just has been teased is the Renaultsport Trophy show car and it will shortly be unveiled. Form what we can see from the graphic image, is that the vehicle boasts uniquely stunning design. On the other hand the design hints to an exceptional performance. If you are curious about the exact date of debut, the Trophy show car will be officially presented to the media and the public at the Moscow International Automobile Salon (MIAS), which runs from 27th of August to 7th of September. With this brand new show car, Renault is set to present a unique vehicle which was designed solely for competition.
Currently, the brand is conducting an intense programme of development tests, with the car joining the World Series by Renault in 2015. The World Series has been uncovering champion drivers for the last decade, but the news here is that it will welcome a new category next year.
Renaultsport Trophy will be used in a single-model championship. Next to its spectacular performance designed, it has all the makings of being a big hit with the teams, drivers and fans at the Fast, Free & Fun events.
In addition, the company has also disclosed that the specifications of the car are a reflection of its racing pedigree. It was built by Dallara, while the carbon monocoque will be powered by a Nismo engine delivering more than 500 hp (368 kW).
The power unit will be coupled with a seven-speed sequential gearbox supplied by Sadev. Of course, Michelin will provide the tyres which in this case will be specifically developed for the car. The over weight of the vehicle is expected to be around 1,100kg.
Source: Renault