Revolution Motorstore Subaru Impreza WRX STI - Nurburgring [video]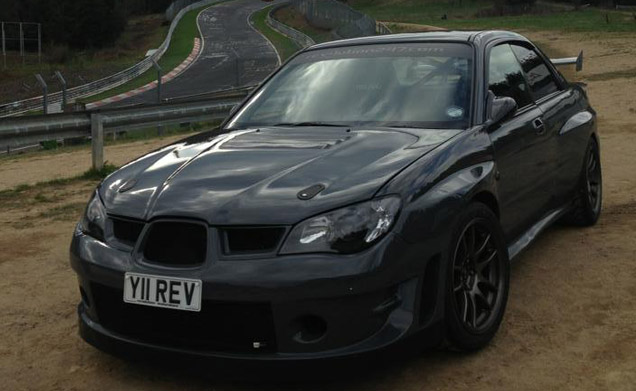 Revolution Motorstore has created a real monster – Subaru Impreza WRX STI Nurburgring. It managed to complete a lap around Nurburgring in just 7 minutes and 53 seconds. Behind the steering wheel was Tommi Makinen.
The project is based on the JDM-spec STI and is the first unit part of a limited series of 10 cars. The tuner needs four months to build each car, and all of them will come without rear doors. Other highlights include a carbon fiber hood, widened wheel arches, thinner glass and an aluminum boot.
The power is coming from the 2.1-liter turbocharged four-cylinder engine, which received Cosworth's 2.2 stroker kit and whopping pressure from the bigger turbocharger of 1.9 bar. The result is 508HP (379 kW) and 677Nm (500 lb-ft) of torque.
Other upgrades include a set of 19" OZ Superturismo LM alloy wheels, Tarox 10-pot brake calipers, no ABS, Tein ProFlex coilovers with an EDFC remote control system. There is also a rollcage which has replaced the rear seats, along with Recaro seats and TRS harnesses. Carbon fiber and Alcantara was used to trim the cabin which also has gained a custom dash featuring a built-in tire pressure warning system.
The Revolution STI Nurburgring is priced at - £71,994.
Source: Revolution Motorstore