RevoZport Lamborghini Aventador LaMotta - 820HP and -80kg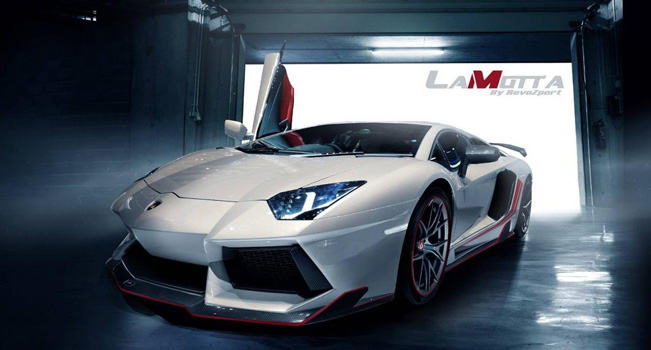 RevoZport has revealed their latest project based on the super-powerful Lamborghini Aventador. The tuning specialists decided that the mighty Lambo is not powerful enough, that's why they boosted the engine and put the car on a strict diet. The name of the project is LaMotta.
The 6.5 liter naturally-aspirated V12 is boosted to 820HP (603 kW), which is an increase of 120HP. The result is thanks to a new exhaust system made from Inconel and an ECU re-map.
What is more, the car lost 80 kg (176 lbs) thanks to a lot of new carbon fiber elements like the front hood (-3 kg), carbon seats covered in Alcantara, redesigned rear bumper and air tunnel as well as new side skirts and carbon fiber door panels.
Last, but not least RevoZport fitted the tuned Aventador with 20" front and 21" rear Klassen ID alloy wheels, which are 1.5kg lighter (each) than original ones.
Source: RevoZport