Rolls-Royce Chicane Phantom Coupe Celebrates Goodwood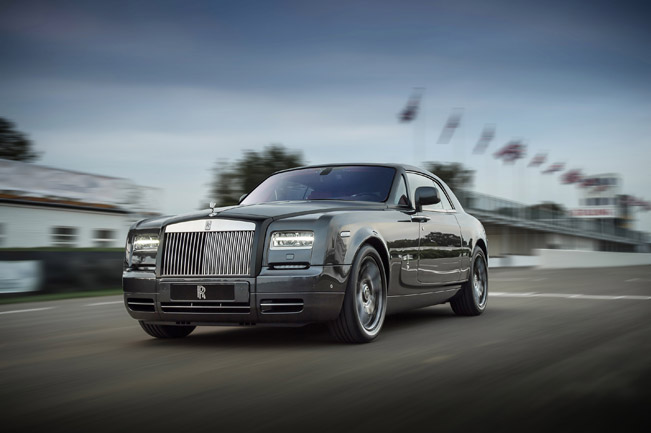 Rolls-Royce Chicane Phantom Coupe is one-of-a-kind. It incorporates design cues and materials that evoke Goodwood's rich motor sport history. And this was exactly the initial aim of creating this luxury vehicle.
Rolls-Royce Motor Cars Dubai Brand Manager, Mohammed EL-Arishy, wanted to create a motor car that captures the unique atmosphere and history of the Goodwood Motor Circuit. The entire creativity, vision, skill and attention-to-detail utilized in the crafting of this Rolls-Royce is not only visible inside and out, but it is also unsurpassed in the super-luxury world.
The interior of the Chicane Phantom Coupe was finished not in the traditional interior wood-finish but in carbon fibre. The modern design of the interior is transferred outside, and it is proven by the bonnet and windscreen surround finished in a matte black. The exterior paint finish is decided in Gunmetal color.
To match the latter, coloured wheels were used. In addition, hand-crafted details throughout point to the car's historic motor racing theme with chequered flag motif stitching to the seats echoed on the exterior with a matching Bespoke coachline.
Source: Rolls-Royce