Romeo Ferraris Alfa Brera
A beautiful car needs a powerful engine, that's why the Italian tuner Romeo Ferraris take the stunning Brera and put a supercharger kit under the hood. Furthermore, the stylish vehicle received a nice exterior package.
The supercharger kit includes a compressor, an intercooler, special piping, an ECU re-map and new full sport exhaust system including a 200 cell catalytic converter. The result is very nice – additional 98PS (72 kW) and 120Nm (89 lb-ft), so the total power of the supercharged 3.2 liter V6 is 358PS (263 kW) and 440Nm (325 lb-ft) of torque. The performance is superb – 0 to 100 km/h in 5 seconds flat and a top speed of 260 km/h (162 mph).
The body kit includes a new front bumper, a pair of side skirts and a modified rear bumper. The stance of the Brera is further optimized by an adjustable sports suspension kit.
All components, including the supercharger, have been developed by Autodelta and Romeo Ferraris is distributor and authorized service center for Italy.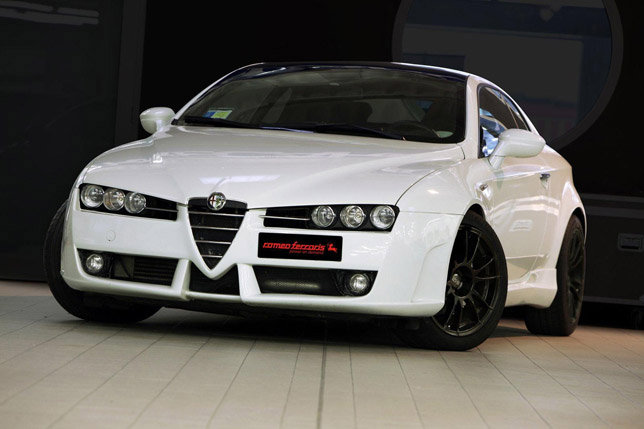 Source: Romeo Ferraris