Royalty: Kahn Range Rover Evoque Imperial Blue RS250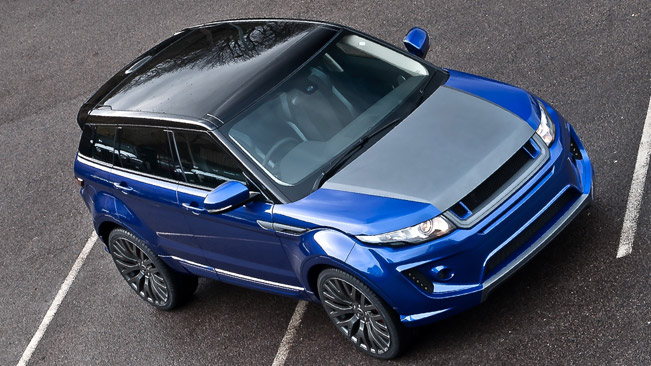 Kahn Range Rover Evoque Imperial Blue RS250 has a striking appearance thanks to its imperial blue exterior paint that contrasts the matt pearl grey bonnet stripe and black roof. In other words it exudes individuality and distinctiveness.
This Range Rover has seductive proportions and adding to the temptation are the enhancements done by the tuners at A. Kahn Design. They include the following elements: front grille with 3D mesh, front grille vents, front bumper grille inner, LED daytime running lights for front bumper vents, front headlight detail, brake calipers, front bumper centre section graphic, front bumper replacement with integrated vents (includes 3D mesh inserts), side sill trim, lower boot lid spoiler, rear bumper replacement with integrated vents, side vents, rear boot lid trim and door entry sill plates in stainless steel.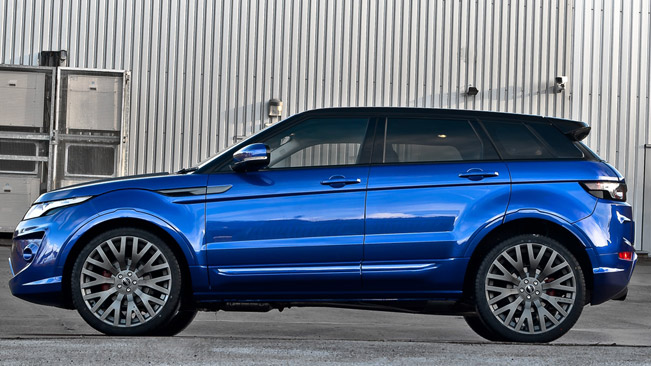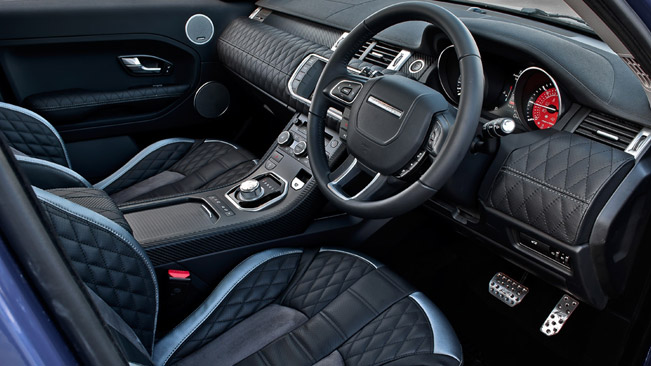 In addition, the Evoque is equipped with privacy glass and Kahn cross hair exhaust system. The latter is painted in matt black and is more silent than one could possibly imagine.
Speaking about the interior of the car, inside one can find the famous "bespoke touch" of the British designers. This vehicle comes complete with front and rear seats in sumptuous black leather with a desirable trim, diamond/quilted centre glove box with contrast stitching, transmission tunnel in leather with contrast stitching, speedo and rev counter dials, diamond/quilted four door armrests with stitching, centre console in carbon fibre, floor mats – high quality heavy duty carpet, diamond gear selector and vented foot pedals in machined aluminum.
In order to have even greater presence on the road, the Imperial Blue Evoque runs on Kahn RS-XF wheels. They fit all original centre caps and are in siza 9X22". They have simple lines and soft organic surfaces on the edge of the spoke. And all that is left to be said is tha Kahn Range Rover Evoque Imperial Blue RS250 is simply an individually tailored creation.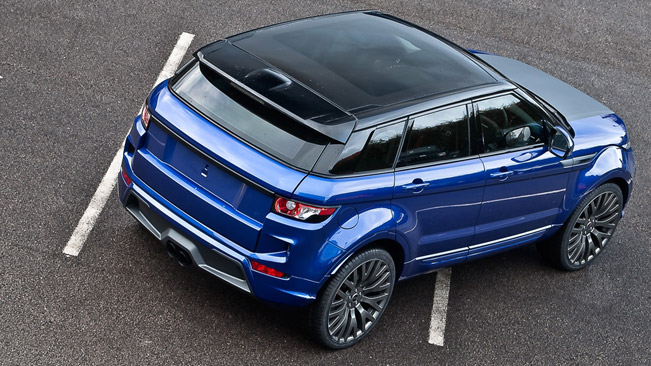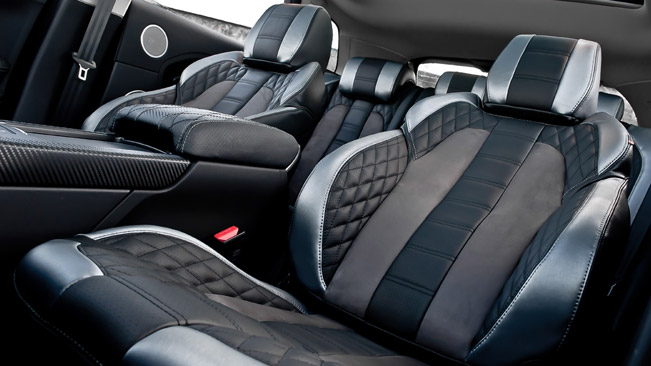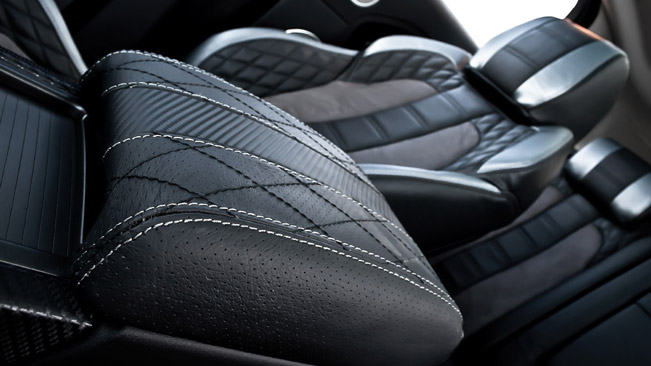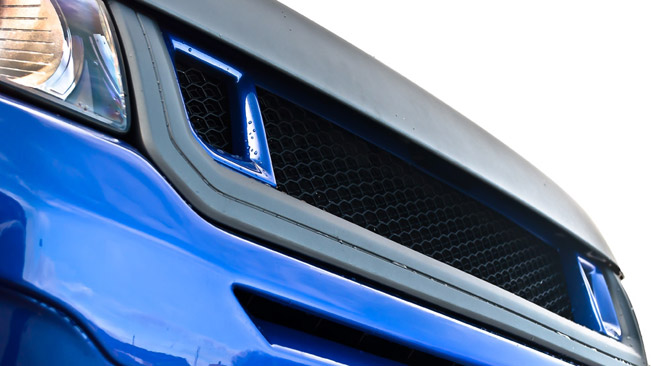 Source: A. Kahn Design