Take Closer Look at Saleen's Powerful Mustang [VIDEO]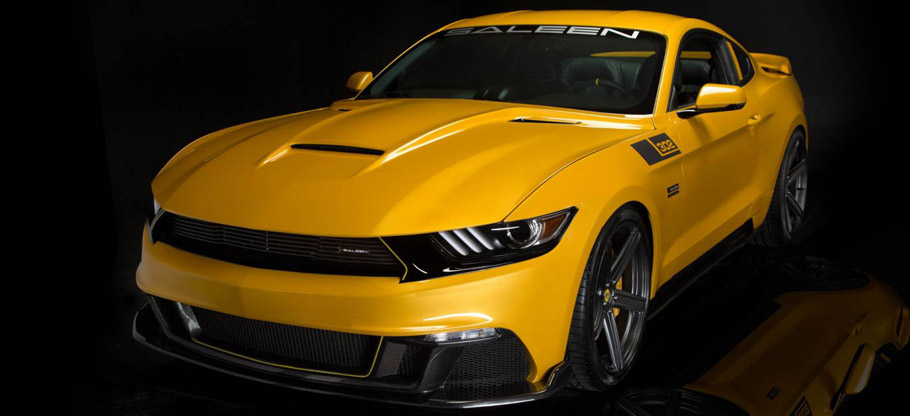 If you have followed us yesterday then you definitely know that the most powerful production Mustang has debuted in LA this weekend. Those who are responsible for this are the specialists at Saleen. The car is super sophisticated, does not look like the other pony cars and has this outstanding output of 730 hp. And this all comes under the name of S302 Black Label.
Under the hood of this beast-machine we find the 5.0L motor enhanced with twin-screw supercharger, which is the reason of the aforementioned output. The torque is measured at 813 Nm (600 lb-ft) on 91-octane gas.
To sum up, Saleen has basically changed the perception for this Ford model. The muscle car has one of the most aerodynamically efficient profiles, new suspension and luxurious and spacious interior.
Fast fact: Edmunds says that the current Mustang is with 10% more expensive than the previous generation. In addition, the overall sales are up 62% when regarding the same period. This means that there will be a great interest in what the company has presented and they are "riding the trend", if we can say so.
Of course, the Black Label Mustang will be produced in limited numbers, meaning a special serial badge that identifies its exceptionality. The exact starting price of each car has been estimated at $73,214 USD, while the car itself can be acquired in Ford dealers around the United States.
At last, below you find a 3 minutes long video, which will give you a hint of how this special vehicle was built. Oh, and don't miss the extensive gallery below it.
Video Source: Vimeo
Source: Saleen