Skoda MissionL Concept Targets Qatar Motor Show
Last year, Skoda have delivered 879,200 vehicles to budget oriented, sensible customers. That's 15% more in comparison with 2010 sales. Today Skoda are planing to keep up that pace by expanding to the East. The Qatar Motor Show will see the Skoda MissionL concept for the first time outside European land.
Just for the record, when we say concept we do actually mean an almost-ready-production-car. The MissionL goes on sale in late 2012 and it is designed to fill in the gap between the Fabia and Octavia (a sort of a small family saloon segment). Skoda say that the design features on the MissionL act as a definitive of the company's future approach on aesthetics. For starters, this concept is among the first proud wearers of the new Skoda badge. The  outside lines of the saloon are more simple yet sharper which gives an overall athletic feel. The grille is framed in chrome while consisting of vertical plate fins that attribute to the depth of the whole front end. Daytime running lights and blinkers are mere luminescent bands positioned at the edges of the main headlights as fog lights frame the lower grille. The party piece however, is the tinted yet transparent glass roof that spans over the whole cabin. The interior is a feast of sensibility, neatness and efficiency seasoned with a bit of luxury thanks to the bichrome wheel, control panel and seat covers.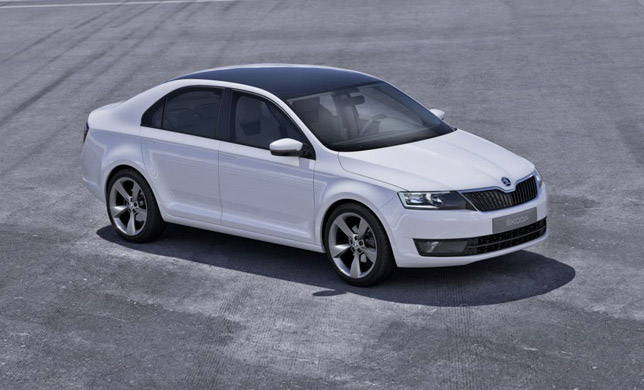 Skoda has already started its offense on the market with the launch of the Citigo in the Czech Republic and the introduction of the Rapid in India and feedback seems positive. The company's plan within the near 5 years is to get those annual sales up to 1,5 million. In addition to the MissionL, ŠKODA is displaying Fabia, Octavia, Yeti and Superb at the Qatar Motor Show, all models are available in the local market.
Source: Skoda