Skoda Introduces SE Business Range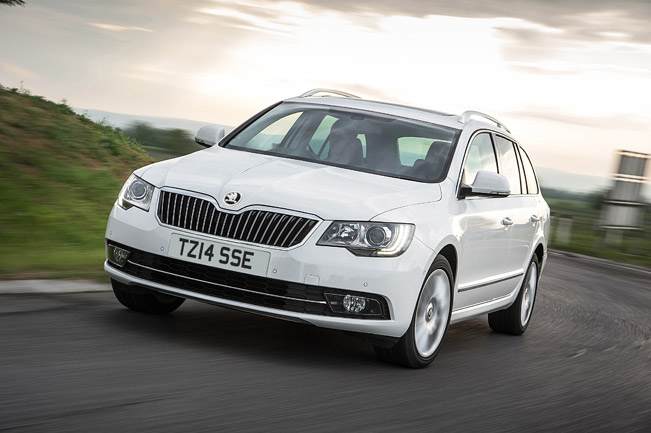 Skoda SE Business range of vehicle has just been launched. The 2014 suite of vehicles offers comprehensive specifications, class-leading space and versatility. The cars have been specifically tailored to suit business applications. Skoda is offering a choice of 19 stylish variants from the Octavia and Superb hatch and Estate to Yeti Outdoor off-road crossover model.
The SE Business line-up is equipped with package that comprises of state-of-the-art technology and safety equipment, next to 'Amundsen' touchscreen satellite navigation system with DAB radio, Bluetooth, dual zone air conditioning and cruise control, ESP, driver and passenger airbags and ABS.
Furthermore, the fuel economy of the vehicles has been enhanced by the introduction of stop/start system and low rolling resistance tyres. Two highly-efficient 1.6 and 2.0-litre TDI CR DPF diesel engines are available. These include the GreenLine II and III powerplants which deliver CO2 emissions as low as 85g/km with an impressive combined fuel consumption estimated at 88.3 mpg.
Skoda SE Business range:
Model
mpg
g/km
CO2
Octavia hatch SE Business
1.6 TDI CR 105PS DPF
74.3
99
1.6 TDI CR 105PS DSG
72.4
102
1.6 TDI CR 110PS DPF GreenLine III
88.3
85
2.0 TDI CR 150PS DPF
68.9
106
2.0 TDI CR 150PS DSG DPF
62.8
119
Octavia Estate SE Business
1.6 TDI CR 105PS DPF
74.3
99
1.6 TDI CR 105PS DSG DPF
70.6
104
1.6 TDI CR 110PS DPF GreenLine III
88.3
85
2.0 TDI CR 150PS DPF
67.3
110
2.0 TDI CR 150PS DSG DPF
62.8
119
Superb hatch SE Business
1.6 TDI CR 105PS DPF GreenLine III
67.3
109
2.0 TDI CR 140PS DPF
61.4
119
2.0 TDI CR 140PS DSG DPF
54.3
135
Superb Estate SE Business
1.6 TDI CR 105PS DPF GreenLine III
65.7
113
2.0 TDI CR 140PS DPF
61.4
119
2.0 TDI CR 140PS DSG DPF
54.3
137
Yeti Outdoor SE Business
1.6 TDI CR 105PS DPF GreenLine II
61.4
119
2.0 TDI CR 140PS 4x4 DPF
48.7
152
2.0 TDI CR 140PS 4x4 DSG DPF
44.8
164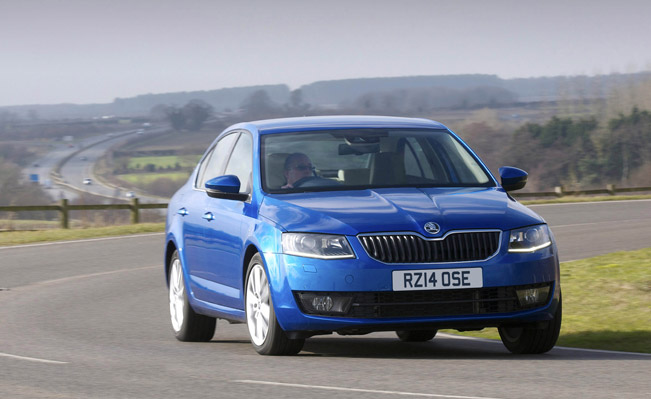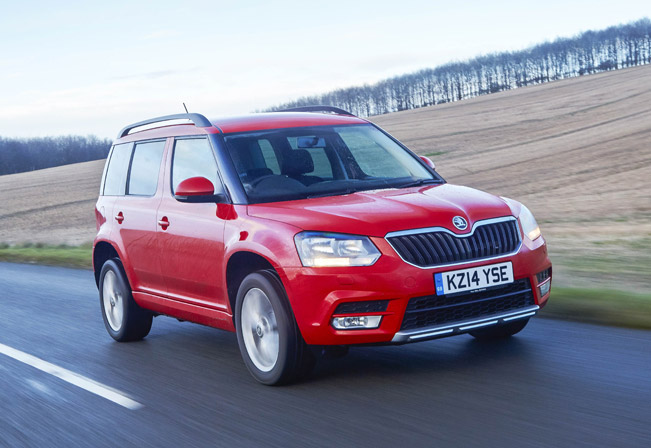 Source: Skoda