2013 Skoda Rapid debuts this autumn
2013 Skoda Rapid is the new compact saloon by Skoda which aims to play important role in the company's growth strategy and will be released on European markets from the autumn of this year.
The first important highlight about the new Skoda model is that impresses with lots of roominess and has an expressive design. Next, it offers comprehensive safety features and efficient engines.
The Rapid is includes the brand's newly formulated design language. It stands for: clear, precise, fresh and emotional. As you can see Skoda Rapid has perfect proportions, clear and cleanly modelled surfaces and sharply drawn lines.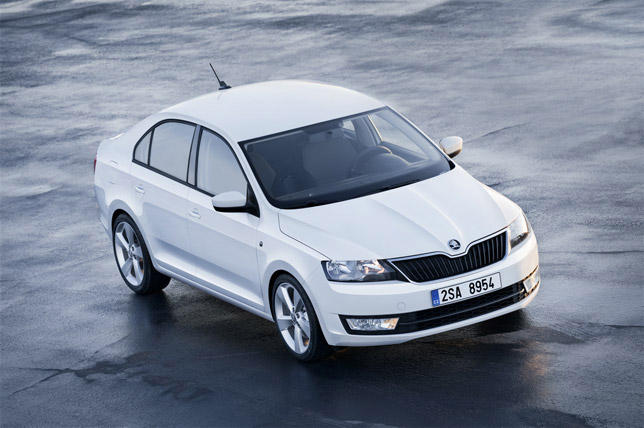 The front end portrays a new take on the brand's typical design elements. The new brand logo confidently stands out on the harmonically rounded front edge of the bonnet. On the other hand, the grille shows a finely drawn chrome frame and is formed by vertical slats.
The body displays a long wheelbase and a coupé-like silhouette. At the rear the car has a large tailgate which acts as a design element. Furthermore, the distinctly shaped taillights in the brand's typical C shape and the new brand logo join together to make the Rapid unmistakable.
The roominess that is offered by the car is impressive. Despite the compact exterior dimensions of 4.48 metres in length and 1.7 metres in width, the compact saloon offers enough space for five occupants and their baggage.
At last but not least, five petrol and two diesel engine unites are going to be offered with the Skoda.
2013 Skoda Rapid will debut at Paris Auto Salon this autumn.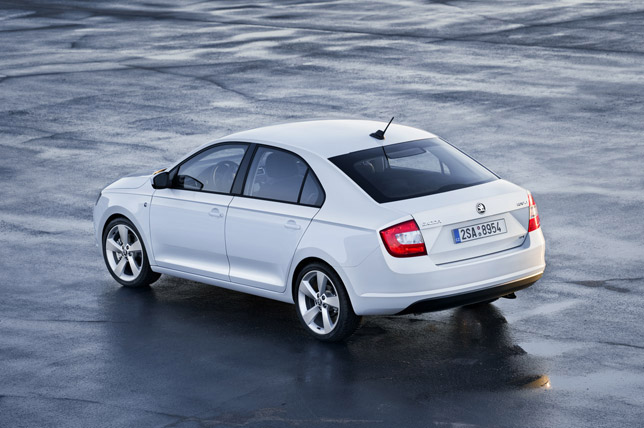 Source: Skoda