Smart Forspeed Concept
Smart will reveal ForSpeed Concept at the 2011 Geneva Motor Show, which will start in the beginning of March. Smart ForSpeed Concept is an electric powered roadster designed by Steffen Kohl, who commented:
"Look at the fullness of the car's exterior surfaces. This is important and will be reflected in future production models".
ForSpeed is powered by 30kW (40PS) electric motor mounted in the rear. The range is more than satisfying - 135 km (84 miles). There is also a 5kW (7PS) overboost feature, which can be activated by a switch. Top speed is a little optimistical - 120 km/h (75 mph).
Outside, Smart ForSpeed boasts mesh grille, LED headlights, photovoltaic solar cells in the base of the windscreen and a hidden plug-in socket under the smart badge on the rear to power a lithium-ion battery.
Inside, there are shiny plastics with brushed aluminum and brown and green leather accents.
An electric powered scooter and bicycle will be also exhibited in Geneva.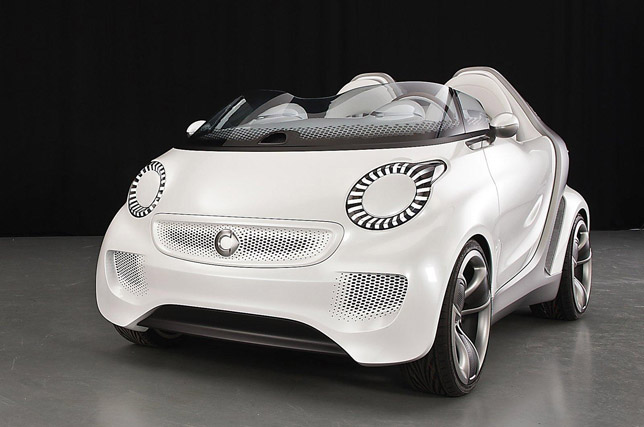 source: Worldcarfans