Smart ForTwo Electric Drive US - Price $25,000 to $28,000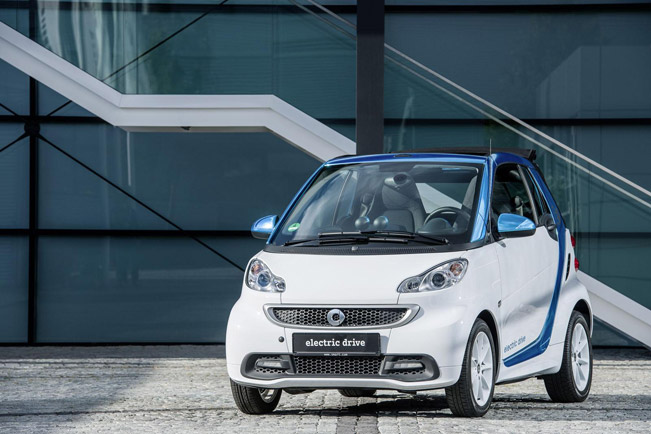 Smart will hit the United States market with their latest model - ForTwo Electric Drive coupe and convertible. The cars will be the most affordable electric vehicles in country.
2013 Smart ForTwo Electric Drive will be available to buy next spring. The prices will start from around $25,000 and $28,000 for the both models – Coupe and Convertible. The cars will also be eligible for government rebates of up to $7,500, which is a great saving.
The ForTwo Electric Drive is powered by an electric motor with 75HP (55 kW) and 130Nm (96 lb-ft) of torque. 0-100 km/h in 11.5 seconds and a maximum range of 145km (90 miles) on a single charge. The technical data is decent and hopefully the car works as the manufacturer claims it will.
Source: Smart