Smart ForTwo WeSC
Smart WeSC is completed thanks to the cooperation of the famous street fashion brand. The showcar will be exhibited at the IAA Frankfurt.
The small city car is finished in gold shades, partly matt, partly high-gloss, and all the colours have been created for the Swedish label by the car tuner BRABUS.
It is powered by a small turbocharged petrol engine with 102PS (75 kW). It also comes with full aerodynamics body kit and black alloy wheels.
The interior boasts leather upholstered seats and a sport steering wheel.
Smart took care of the design of the 32-ohm headphones from WeSC, giving a nod to the car's look, as can be seen in the perforated black ear pads and high-gloss golden highlights. The headphones will be available from spring 2012 as well as the car itself.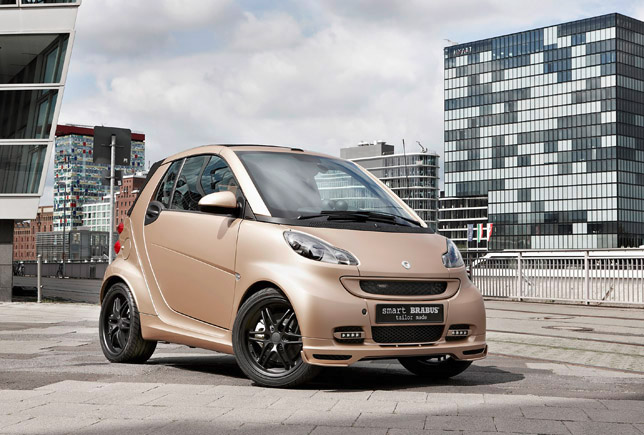 Source: Smart