Smart ForYou
Smart now offers foryou customisation programme to personalise the appearance of your car. There are some unique graphics that can be applied to the body panels and tridion safety cell.
The fun, cool character of smart is reflected in 33 exclusive designs that are available from launch. Designs available include "Flying Flag", "Modern Flame", "Double Sport Stripe", "Graffiti", "Rainbow" and "Butterflies".
However, Smart ForYou can also accommodate owners who wish to order totally bespoke graphics. Customers will be able to purchase individual elements, packages that include designs for front, side and rear body panels, and full body wraps.
The price varies from only £50, but it can raise up to £1900 for a full "Carbon smart" body wrap. There is also a 5 year full warranty.
You can check the options via an online configurator at smartforyou.co.uk. Using the 3D facility, owners can see how the graphics would look when applied to a smart the same colour as their own.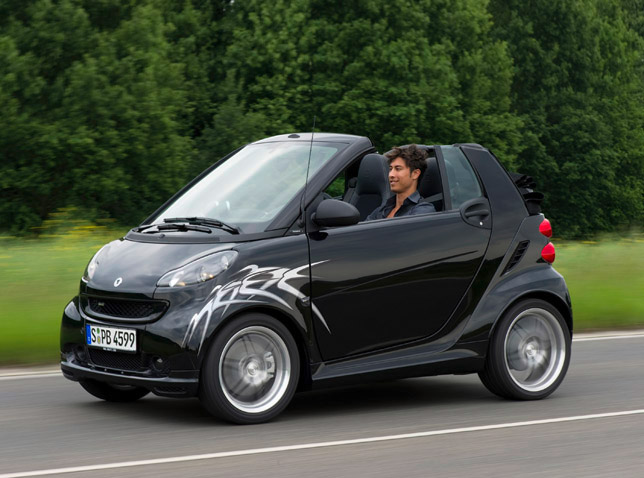 "Many owners see their smart as an extension of their personality and smart foryou allows them to show this to full effect.", commented Gary Savage, Managing Director Mercedes-Benz Cars UK.
"The added style of smart foryou optimises owners' enjoyment of their cars but for business users it can be an invaluable addition to their company, providing a very cost-effective means of advertising that is both mobile and very eyecatching.", he added.