speedART TITAN EVO XL600
speedART TITAN-EVO-XL 600 is the Stuttgart-based specialist's latest SUV conversion, which is based upon the recently launched Porsche Cayenne Turbo 958 yet utilizes upgrades in almost every term, including aerodynamics, performance, sound, suspension and interior.
Visually, the soon-to-be-publicly-unveiled speedART TITAN-EVO-XL 600 benefits an in-house, wide body kit, consisting of front chin spoiler, sporty rear diffuser and wider fender flares with new door planking. In addition to these improvements, a set of 23-inch speedART CTS-FORGED lightweight wheels is also added, wrapped in high-performance 315/25 ZR23 rubber and backed by a special electronic lowering module.
Under the bonnet, the experts at speedART have developed an extraordinary power kit for the Cayenne 958's Turbo engine, which boosts its output to new heights - 600 horsepower and 850 Nm of peak torque, using only a motronic-update and a refined exhaust unit.
Moreover, the new speedART ride is also ready to offer its passengers single carbon shell-type seats and a high-tech multimedia system with an iPad and iPod-docking-station.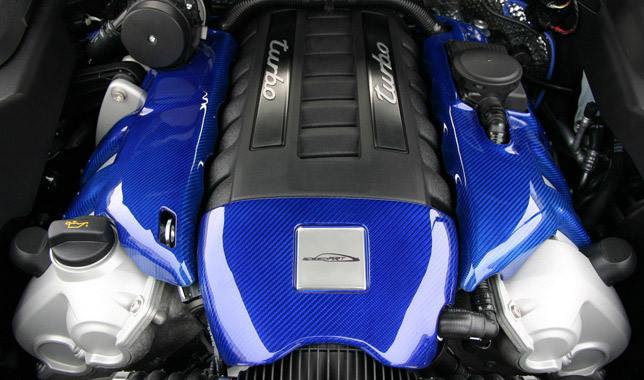 Source: speedART