Spyker D8 Super SUV Concept To Return Next Year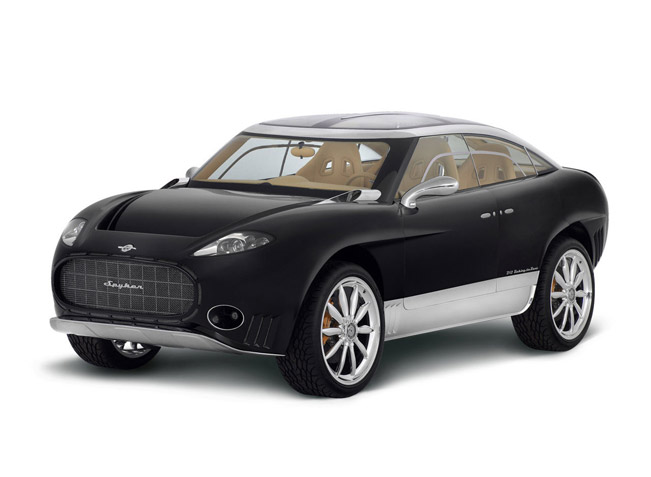 Spyker just disclosed that it is going to unveil a revised D8 Peking to Paris super-SUV at 2014 Geneva Motor Show. The original concept was introduced back in 2006 at the same show and initially it carried the name D12 Peking-To-Paris Concept. Later, the name of the car was changed to D8.
The Dutch brand has also revealed that the engineering of the car has been already done, but what was left was the building of the tools and the production of the car. In fact, in order to make this P2P project come to reality, Spyker has joined forces with the Chinese company Youngman, which invested in it €25 million.
Furthermore, the company said that up to a maximum of 1000 examples of the car will be produced and sold throughout markets such as China and Russia. The P2P will be four-dour four-wheel-drive vehicle and it is going to be equipped with powerful mid-engine that is to deliver exhilarating performance. Unfortunately no additional details around the unit were revealed so far.
Spyker B6 Venator on the other hand will have its market launch in 2014. A convertible version of the B6 will be on display at 2013 Pebble Beach Concours d'Elegance later this month.
Source: www.autocar.co.uk