Spyker Unveils B6 Venator Spyder Concept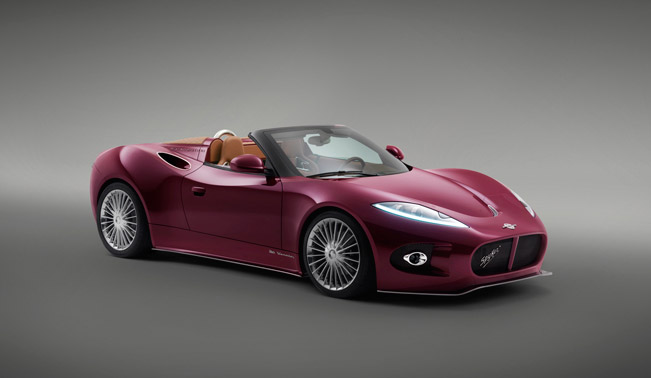 Spyker has revealed at Pebble Beach its new exotic sports car - Spyker B6 Venator Spyder Concept. Five months ago the brand has unveiled the B6 Venator Coupe Concept at the 2013 Geneva Motor Show.
The hand built automobile aims to deliver unique alternative in the High Luxury Sports sector, as well as a rare combination of heritage, design, performance and exclusivity. B6 Venator Spyder Concept exudes vintage cues of the brand's aviation past and also features highly detailed design and bespoke material.
The company's motto, which is in Latin - "Nulla tenaci invia est via" and means: "For the tenacious no road is impassable", can be seen on the exterior on the fairings. In fact, the name "Venator" in Latin stands for "Hunter". This name also comes to pay tribute to Spyker's "Hunter" fighter aircraft of the early 20th century.
To go further into details, cars exterior highlights include the following: the trademark radiator grille's mesh which is V-shaped and refers to brand's models of the previous century, headlights, equipped with LED light rails, 3D LED rear lights which resemble burners of a jet engine from a modern fighter aircraft.
In addition, the brake light has been sculpted into the rear panel design. The concept runs on the elegant 19" TurbofanTM wheels which are in mirror polish finish.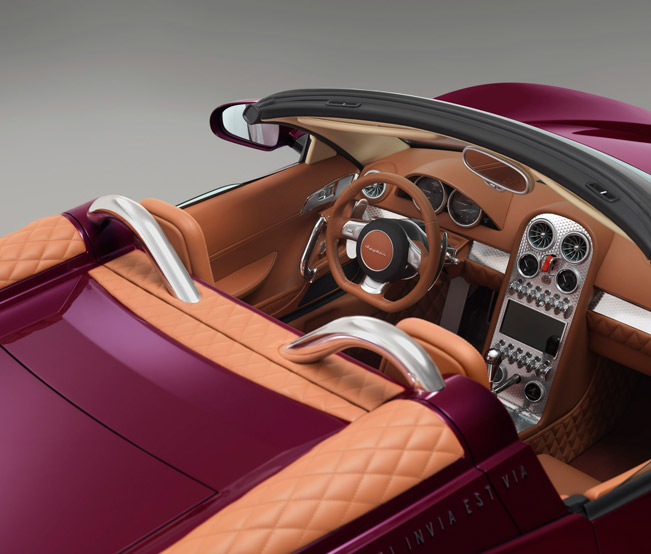 Going to the interior, it includes surroundings crafted from the finest materials such as leather sourced from the Litano range and produced by the Royal Hulshof Dutch Tanneries in Lichtenvoorde, red cover on the ignition switch, dashboard which lights up when the car starts.
Spyker has put its attention on the lightweight design; hence the body of this model is all carbon fibre. The chassis on the other hand is all aluminium platform. Under the hood of this convertible lies the powerful V6 engine. It is capable of generating more than 375 hp (275 kW). Engine's mount position is rear-mid and the drivetrain type is RWD. The unit is matched with six-speed automatic transmission.
Furthermore, the overall length of the car is 4347 mm, the width is 1882 mm, while the wheelbase is 2500 mm. Car's kerb weight is estimated under 1400 kg. The production of Spyker B6 Venator Spyder Concept will begin in late 2014 and its starting pice will be approximately US $150,000.
Source: Spyker