STARTECH Displays Sportier Bentley Continental Cabriolet in Frankfurt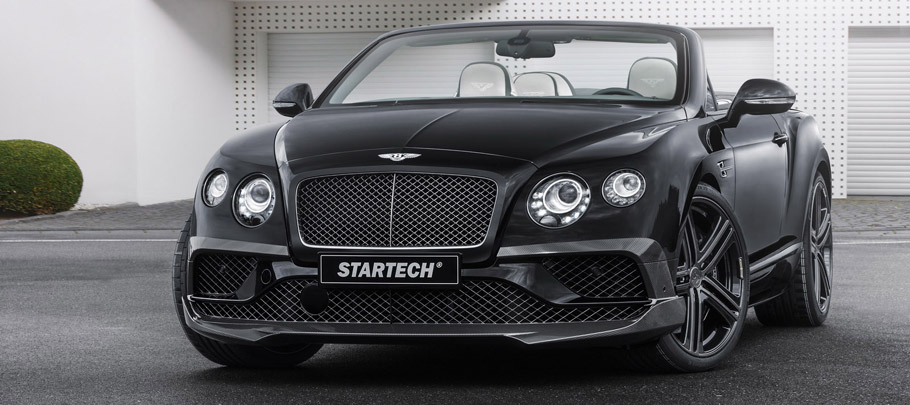 STARTECH Bentley Continental Cabriolet can be also spotted in Frankfurt tomorrow. It will make company to the other Bentley model presented by STARTECH at its stand – the custom Flying Spur. Just like it, the Continental features extensive tuning program for its exterior and interior, and a promise for a future power upgrade. In fact, the most intriguing and eye-capturing about this cabrio is the extensive carbon-fiber treatment we see. It is featured on the outside as well as on the inside. But take a detailed look at the pictures below to make sure of that.
Exterior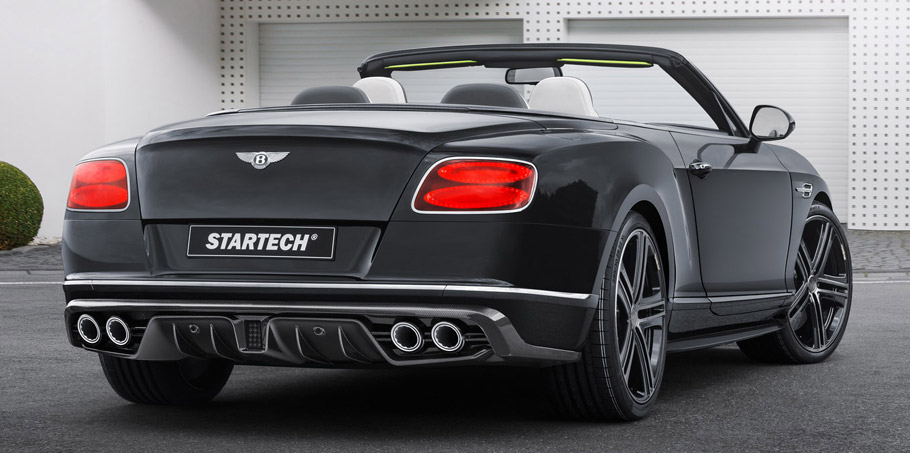 This Bentley Continental can be described with one word only and it is "unique". Its exquisite carbon bodywork creates an optimal blend of sporty-elegant design and aerodynamic efficiency. Starting with the front, it features in-house made front spoiler attached to the standard production bumper. It comes along with two carbon panels, which give the side air intakes more powerful and sportier profile. In addition, these elements not only serve as a beauty extra, but also reduce the lift on the front axle at high speeds, thus optimizing handling stability.
SEE ALSO: STARTECH Debuts Two Bentley Projects in Frankfurt Starting with the Flying Spur
At the back, the first thing that grabs the eye is the striking highlights as well as the new carbon diffuser. Just like the Flying Spur, the Continental also got LED module integrated into the center of the diffuser, which serves as a rear fog lamp and a backup light at the same time.
A very impressive addition to the exterior is the new stainless-steel sport exhaust system, which has billet tailpipes. It also has integrated system of butterfly valves that can be controlled from the cockpit, thus creating the wished sound effect.
Wheels & Tires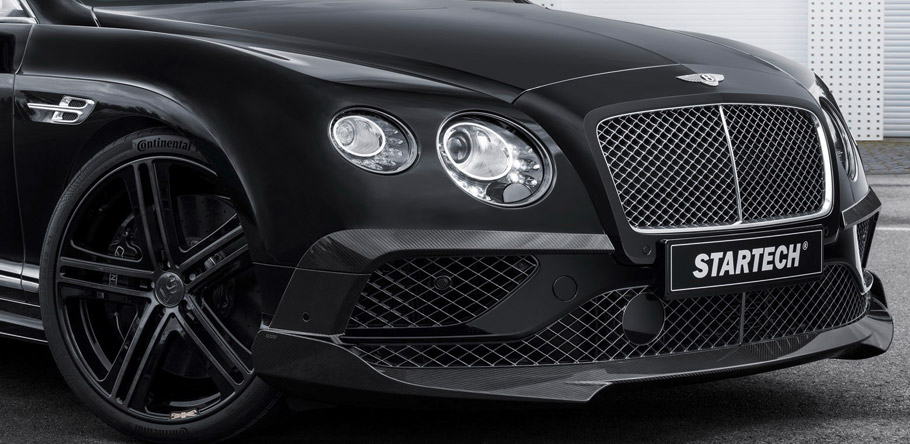 STARTECH Monostar G wheels fit perfectly not only on the Flying Spur, but also on this Bentley Continental. They come in 22-inch size and are mated with tires of size 295/30 ZR 22 for the front and rear axles.
Interior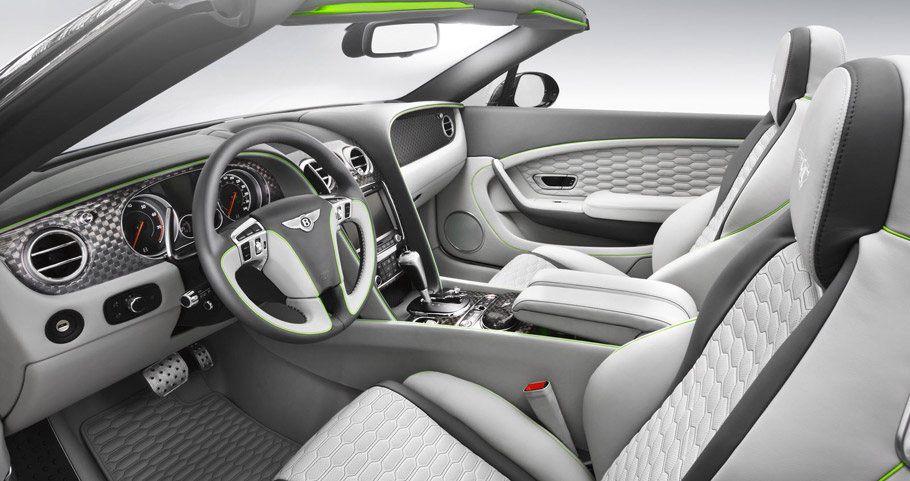 Inside, we see an extremely detailed work and an interior finished with luxurious materials such as carbon fiber, Alcantara and the finest leather as well as mirror-polished surfaces. As you can see, the upholstery used is light gray and dark gray leather.
There is also a very nice contrast, created by the delicate radiant green highlights on the leather upholstery. It creates a special individual ambiance. All other interior carbon components, which feature checkered-flag pattern and mirror-polished surfaces, are also custom-made by the tuning company. So, we are definitely going to visit STARTECH's stand at the Frankfurt Motor Show. There's so much to see there.
Source: STARTECH