Stornoway Grey Kahn Land Rover Discovery 3.0 TDV6 XS RS300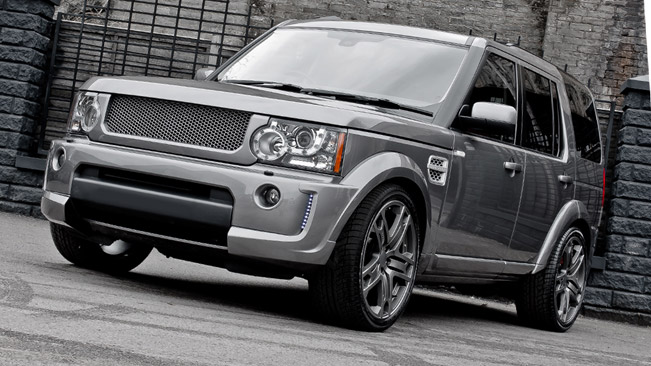 The stornoway grey Kahn Land Rover Discovery 3.0 TDV6 XS RS300 is irresistible and more exceptional than any other tuned vehicle we have seen lately. However, one can get a true sense of what this Land Rover really is after getting behind the steering wheel.
The professionals at A. Kahn Design have imbued this Discovery with desire and have transformed it into the car one can drive with utilitarian but charming purpose. It has luxurious and cozy interior, and its appearance gives a feeling of aggressiveness and strength.
To be more precise, the designers have equipped the vehicle with an outstanding styling package which comprises of an RS pair of vented front air dams, front wheel arch LED light strips, exterior Kahn enamel wing shields, Kahn enamel tailgate Logo, privacy tinted glass, RS front grille with 3D mesh, door entry sill plates in stainless steel and RS vented rear air dams.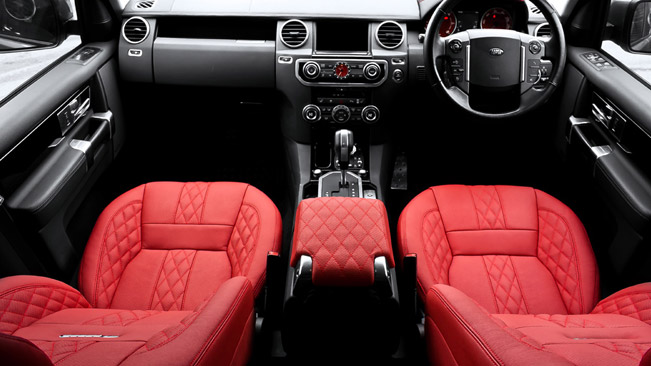 In addition, the interior includes the famous "bespoke touch" of Kahn's. It is completed with a diamond quilted centre glove box, vented foot pedals in machined aluminum, front, middle and rear seats in quilted and perforated black leather (for the seven seats), clock bezel surround finished with Swarovski diamonds, four door armrest stitching, speedo and rev counter fascia, privacy tinted glass, floor mats and time clock fascia insert.
What is more, the stornoway grey Kahn Land Rover Discovery embodies even more aggressive stance thanks to the Kahn wheels it has been equipped with. They were created with the help of state-of-the art manufacturing and materials technology. Here we are speaking namely about the RS600 wheels, which of course fit all original centre caps.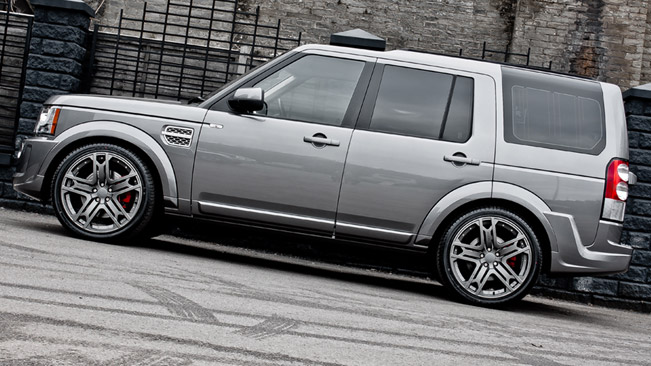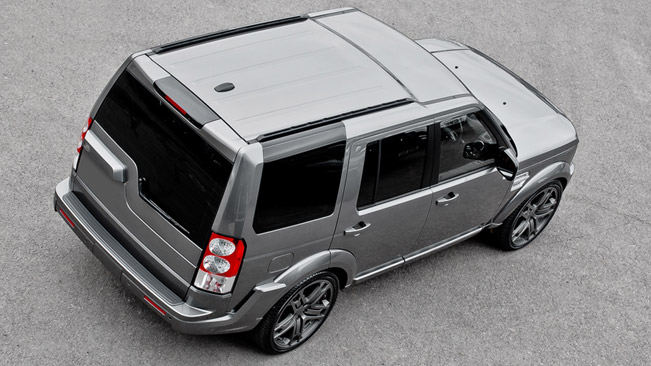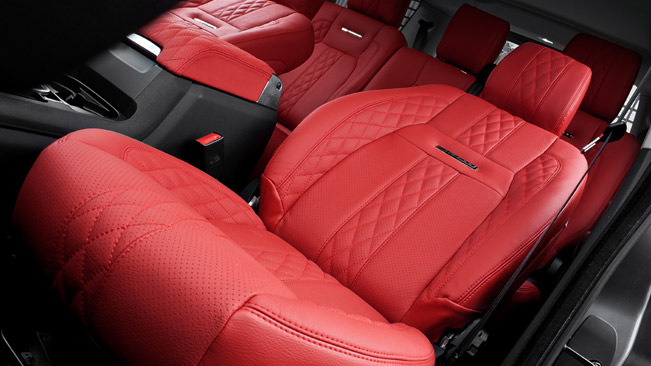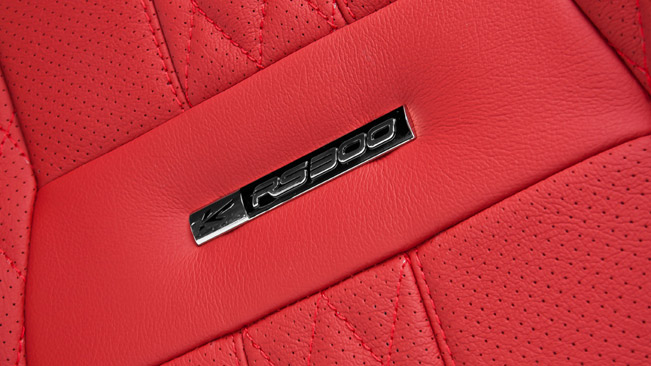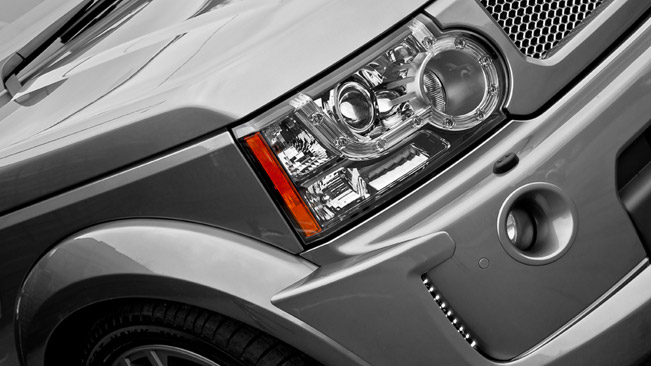 Source: A. Kahn Design