Subaru Boxer Sports Car Architecture
Subaru unveiled BOXER Sports Car Architecture at the Geneva Motor Show.
The concept vehicle is powered by 2.0-liter naturally-aspirated horizontally-opposed Boxer engine. The interesting thing about the car is that it is RWD. We are used to Subaru's AWD system, but the new idea is definitely good.
The RWD sports car will bring to the customers of Subaru a new horizons. The BOXER Sports Car Architecture is a technical masterpiece that has been designed so that drivers can fully enjoy Subaru's new approach to driving pleasure, with the full knowledge that they are constantly supported with the sense of confidence that only a Subaru can provide
However, Subaru actually plans to hit the market with the model, so the assembly will begin in Spring 2012.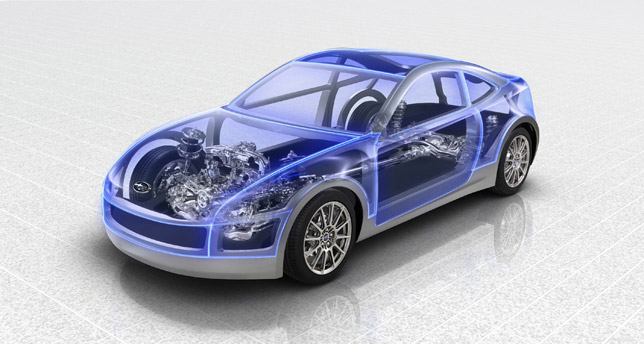 Subaru BOXER Sports Car Architecture
Body size (Overall: Length x Width x Height): 4,200 x 1,770 x 1,270 mm
Wheelbase: 2,570 mm
Engine: 2.0-liter naturally-aspirated four cylinder Horizontally-Opposed Boxer engine
Tire size: 215/45R17
Source: Subaru