Subaru Teases Viziv 2 Geneva Concept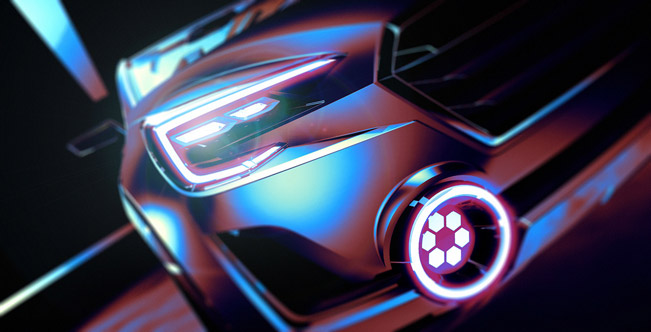 Subaru has just announced that it is going to make an official premiere of the Viziv 2 Concept at the 2014 Geneva Motor Show. The company has also released a teaser image of the car as well as some information around it.
Subaru Viziv 2 Concept follows the footsteps of its predecessor, which was introduced at last year's Geneva Motor Show, as well as the Viziv Evolution Concept which was presented at the Tokyo Motor Show 2013.
Precisely, the new model is a vision for a future-generation crossover concept that shows the future path for the Subaru's brand value of "Enjoyment and Peace of Mind". The name "VIZIV" is a coined word inspired by the phrase "Vision for Innovation", a glimpse of future that spurs revolutionary ideas. In fact, the new Viziv 2 Concept expresses Subaru's determination to continue the pursuit of this value.
Next to the new concept model, Subaru will also showcase at the show the new WRX STI and the new racing car developed from the latter. Both are making their European show debut.
Source: Subaru