Subaru Unveiled 2016 WRX and WRX TDI Models

Subaru has announced the anticipated 2016 WRX and WRX STI models, that feature a special safety system. The 2016 models come with Blind Spot Detection, Lane Change Assist and Rear Cross Traffic Alert. Other features include a wonderful exterior design, that is especially created to get the maximum of the overall performance of the vehicles. Both models are fresh and redesigned and we think they deserve our attention. Here is why.
The WRX comes with a 268 hp (197 kW)  Segment Launcher. This crushing power is further boosted by the direct injection turbo BOXER powerplant and the All Wheel Drive system. All this power is operated by a 6-speed manual transmission, but customers, who are still not satisfied, Subaru offers an optional automatic transmission, that comes with the special manual mode.
Definitely the most interesting part of the 2016 WRX models is the safety system. The special EyeSight technology is, in fact, the highest-rated crash prevention system, which is perfectly harmonized with the Adaptive Cruise Control and the Pre-Collision Braking systems. Interesting addition to the 2016 WRX models is the Lane Keep Assist, which helps the driver to keep the vehicle in the lane, when driving on the highway.
In addition, all the models, equipped with EyeSight technology are also equipped with special Steering Responsive Fog lights. They are especially crafted to deliver incredible illumination area, even in drastic turns.
Both 2016 WRX models come with full pack of technology. The standard pack includes 6.2-inch multimedia screen, AM/FM radio, HD radio, Subaru STARLINK connectivity and numerous connectivity gadgets, that ensure, that you will be in touch with your personal data in every single moment.
And for customers, who still want more, Subaru offers a Premium pack, that includes 8-way power driver's seat, LED low-beam headlights, High-beam lights, automatic on/off switch.On the other hand, 2016 Subaru WRX STI is powered with the crushing 305-horsepower, 2.5-Liter turbo BOXER engine, that works perfectly with the 6-speed manual transmission. Additional tweaks could be further installed, like, for example, a low profile trunk spoiler and a large signature wing. All other standard features include dual-zone automatic climate control, All-Weather Package, rear vision camera and of course the Subaru STARLINK Multimedia system.
THe WRX STI Limited offers luxurious leather-trimmed upholstery, 8-way power driver system and of course all the incredible safety technologies. Blind Spot Detection, Rear Cross Traffic Alert are there only for you.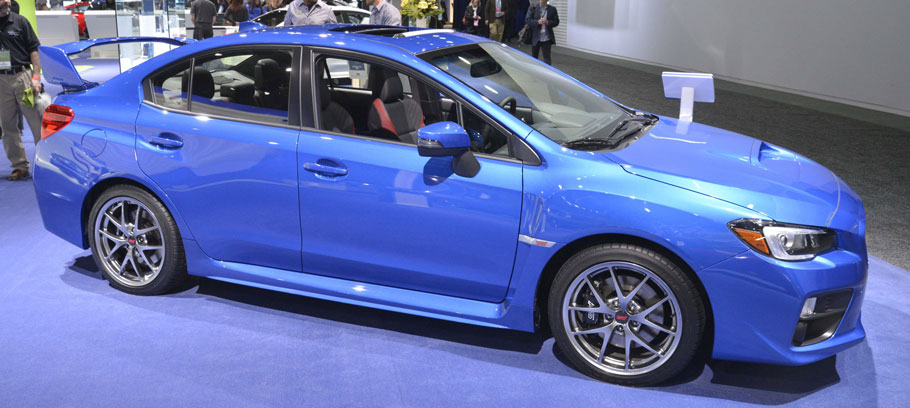 And when it comes to high performance, the 2016 WRC STI knows what it is and how its delivered.  The 2016 STI features a rally-inflyenced Multi Mode Drive Control Center, All-Wheel-Drive, Active Torque Vectoring. And to be sure, for the flawless performance, Subaru team included and Brembo Performance Brake system.
The interior also deserved attention. The cabin welcomes you to a cozy and comfortable place. There is wonderful red and black leather clothing, high-quality details, and of course a functional and wonderfully looking front console. You will navigate the system via 4.3-inch LCD screen, and you will always be connected with all the numerous devices.
Both 2016 WRX and WRX STI models are wonderful addition to the Subaru brand and bring fresh and dynamic additions. I wonder what you think about them. Tell me down in the comment section.
Source: Subaru