2015 Subaru WRX STI - Lap Record at the Isle of Man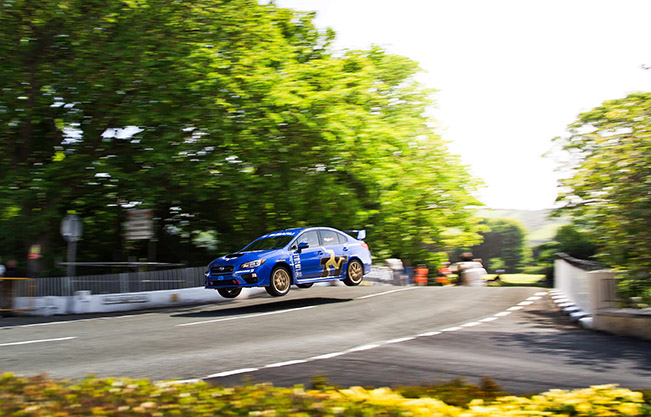 2015 Subaru WRX STI managed to set a new lap record at the Isle of Man TT Road Course. Behind the steering wheel was the British rally champion Mark Higgins setting a new record of 19 minutes 26 seconds in a production version of the newly launched high-performance saloon.
Higgins finished the 60.82 km (37.8 miles) course with an average speed of 187.44 km/h (116.47 mph). The slashed over 30 seconds from the previous record of 19 minutes and 56.7 seconds with a 2010 WRX STI.
2015 Subaru WRX STI is powered by a 2.5 liter four-cylinder engine – 305HP (227 kW) and 393Nm (290 lb-ft) of torque. It is connected to a 6-speed manual transmission and a symmetrical all-wheel drive system.
"It was quite a lap we did today and I am really happy to have another record in the bank. The chassis on this new car is so much better it really allowed me to pick up time in each sector in the more technical parts of the course. I lost time on the second part of the track, overshooting my braking point at Sign Post corner. I actually hand-braked the turn in the end, so I feel we can definitely do better.", commented Higgins.
Source: Subaru