2013 Subaru WRX STI with Engine Upgrade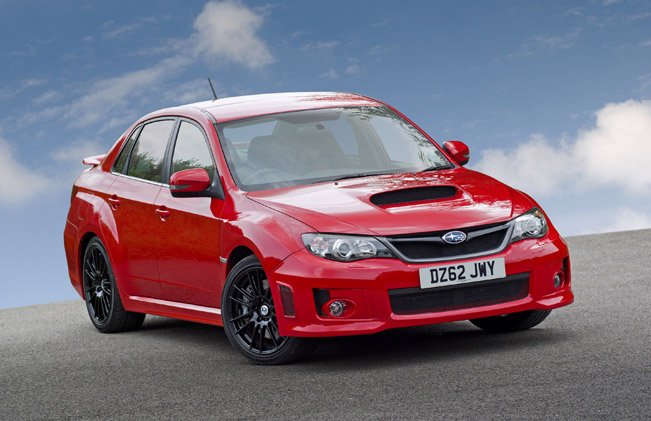 The high-performance 2013 Subaru WRX STI, and in particular the WRX STI 340R model, is now offered with additional engine upgrade and high-performance All-Wheel Drive.
The new 340R delivers 340 hp (250 kW) and 490 Nm (362 lb-ft) of torque. This in fact means that the power has been enhanced with respectively 40 hp (30 hp) and 83 Nm (61 kW) over the standard WRX STI model. The result is that the 340R is now one of the fastest point-to-point cars on the road.
In details, the 340R power upgrade includes different ECU settings to allow the 2.5-litre horizontally-opposed, four-cylinder Boxer engine to generate more power. In addition, the airflow has improved as a result of a new exhaust system.
More details here are that the new Subaru model can accelerate from standstill to 100 km/h in just 4.7 seconds. It also benefits from the advanced All-Wheel Drive technology, Torsen rear differential, fully-independent front and rear suspension and four-door saloon practicality.
The price of 2013 Subaru WRX STI starts at £26 995.
Source: Subaru