2014 Subaru XV Crosstek Hybrid Debuts In Japan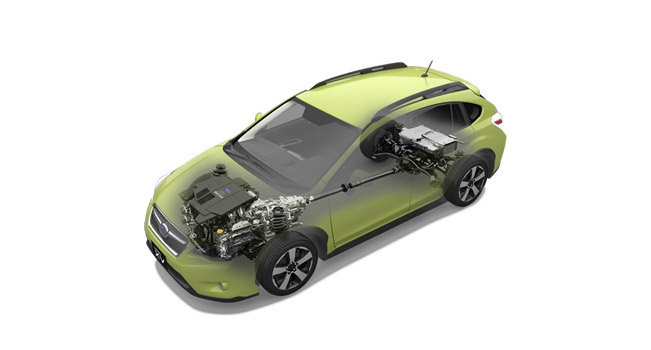 Subaru has just unveiled their prototype of its first hybrid model in Japan. The vehicle is namely the 2014 Subaru XV Crosstek Hybrid that made its world debut at the 2013 New York International Auto Show in March.
This Hybrid comes to offer distinctive and enjoyable driving experience. The components of the hybrid system include a motor and a high voltage battery. They were mounted while maintaining the Subaru's unique Symmetrical AWD layout. The result is that the low center of gravity and superior weight balance are kept the same as in the gasoline model.
Improved fuel efficiency (20.0km/liter) and smooth acceleration have been achieved through the utilization of a motor assist function. And the brand announced that the vehicle will be introduced to the Japanese market in early summer this year.
The Hybrid system and Power unit include the following highlights. First of all, the transmission is based on the Lineartronic (CVT), and additionally motor was installed behind the primary pulley. Next, the 2.0-liter DOHC Horizontally-Opposed 4-cylinder gasoline engine is also transformed for the hybrid model and it now features a reduction in engine friction.
Furthermore, the high voltage battery is now positioned beneath the cargo space, thus helping maintain the overall front rear weight distribution and the low center of gravity at the same level as the gasoline model. In addition, this hybrid system offers EV (Electric Vehicle) driving at low speeds and motor assist driving at medium speeds.
Source: Subaru