Subaru XV [teaser]
Subaru XV European specification will actually go in production. The vehicle will be exhibited at the 2011 Frankfurt Motor Show, September 13 – 25.
Until then, the manufacturer has released a teaser image, where we can see the headlight, a part from the front bonnet and front grille. The Subaru XV defines a whole new generation of Subaru crossover vehicle.
The final production version of the XV remains true to the Concept and Subaru is confident that it will bring something fresh, as well as a new level of engineering excellence, to the segment.
Subaru also expects the XV will bring a new type of customer to the Brand, people who are confident in the knowledge of the company's AWD and engineering expertise and who are also looking for the flexibility and lifestyle statement that owning a crossover brings.
The Subaru XV is set to hit the market in the UK in the beginning of 2012.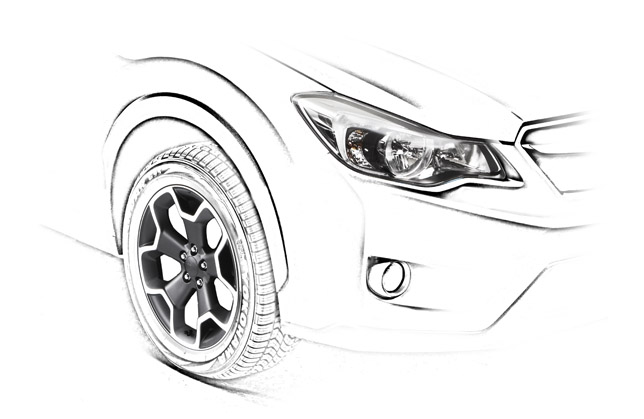 Source: Subaru