Suzuki Kizashi attemps to hit 200mph
Suzuki Kizashi American Bonneville will make an attemp to hit a top speed of 200mph (322km/h). This is a proof, that you can accelerate even a shopping cart to 200mph, if it has a right engine... or a jet engine, perhaps?
The tuning of the vehicle were made by Richard Holdener and Tom Habrzyk of Advanced Product Engineering.
The car is powered by 2.4 liter, four-cylinder turbo petrol engine delivering 500bhp and 569Nm (420 lb-ft) of torque. The amazing figures are thanks to a new intake manifold, a "long tube" header, forged rods and pistons. Furthermore, the vehicle is equipped with a racing seat and harnesses, window net, aluminum bulkhead at the back and an SCTA-spec roll-cage.
The Bonneville Kizashi will debut at the Blown Gas Coupe race in the salt flats of Wendover, Utah on August 14. The car will be driven by Road & Track driver Sam Mitani (crazy man), who will try to take the Kizashi up to that magic 200 mph number. What is the point? Of course, it is for advertising purposes.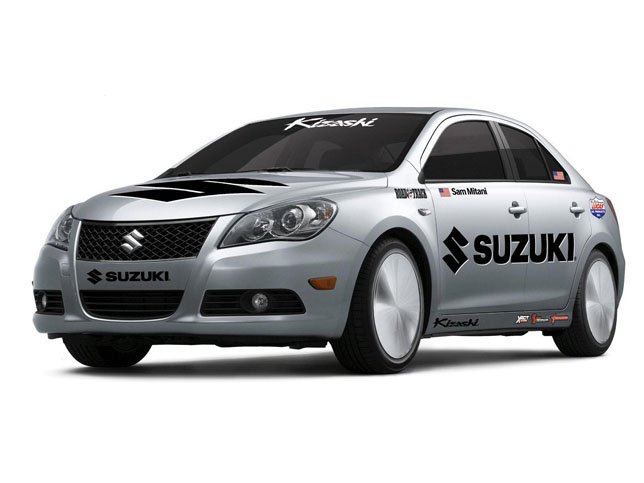 source: Worldcarfans