Symbol Of Perfection: Vorsteiner Range Rover Veritas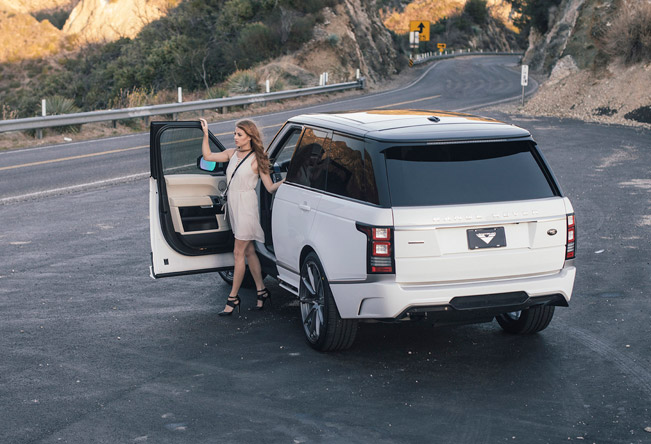 Vorsteiner Range Rover Veritas was introduced for the first time in February this year. Vorsteiner then presented the first of a total of five vehicles, which were created in order to celebrate the 10-Year Anniversary of the tuning company. In fact, Range Rover is the perfect vehicle with which a tuning brand may commemorate a decade of perfection and success. What we also recall from February is that Vorsteiner promised to show the other four models of the "anniversary" team.
And now this time has come and we have received the images and information of the second Range Rover in the line-up. The beautiful photos make you imagine yourself in your most comfortable outfit and going out for a spin down an empty highway.
Veritas is perfect for this occasion. It offers the ideal balance between smart and casual, elegance and sophistication. In addition, it can either play the role of a capable sports utility vehicle or an elusive weekend family car.
The enhancement done by the tuners on this Range Rover includes a comprehensive bespoke leather upholstery, complete installation and new paint finish. Range Rover Veritas also features full carbon fiber kit comprising of front and rear bumper with integrated PDC Sensors and new side skirts.
What rounds out the exterior appearance of the vehicle are the Sport Race Forged VSR-163 wheels on which it runs. They were finished in gloss brushed shadow and come in the dimensions of 24x10" all around. Of course, the wheels were then fitted with the appropriate Pirelli Scorpion Zero tyres in size 285/35/2.
Source: Vorsteiner