Vorsteiner Range Rover Veritas Is One Of Five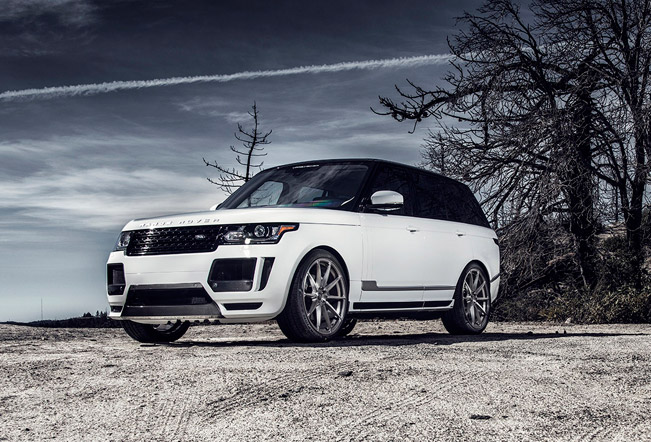 Vorsteiner Range Rover Veritas is the first of five 10-Year Anniversary vehicles, which are to be enhanced by the tuner. The refiner is celebrating 10 years and this modification comes to commemorate the anniversary.
The Veritas tuning program transforms this Range Rover into a purposeful vehicle which is equipped with full carbon fiber front bumper, side skirts, and rear bumper. In fact, the carbon fiber is made via a special treatment. Precisely it is laid by hand allowing the existing PDC (Park Distance Control) sensors, as well as all exterior cameras, to function flawlessly with the factory hardware.
Vorsteiner has become famous over the years with the exquisite wheels it offers. In the present case, the Veritas is equipped with the Vorsteiner Sport Race Forged VSR-163 wheels finished in Gloss Brushed Shadow. The VSR-163s come in size of 24x10J at the back and the rear and are coupled with 285/35/24 Pirelli Tires.
To go even further into details, it is important to mention that each individual spoke on the VSR-163 is machined in a triangular shape that gradually gets wider toward the rear. This small element significantly improves machine time over standard squared spokes.
In addition, the company is also offering an interior treatment. Range Rover Veritas is fitted with custom leather upholstery. At last, Vorsteiner has also disclosed that there are four more models to come, which will celebrate the decade of perfection and success of the tuning brand.
Source: Vorsteiner