Teaser: 2013 Mercedes-Benz C-Class AMG Sports Package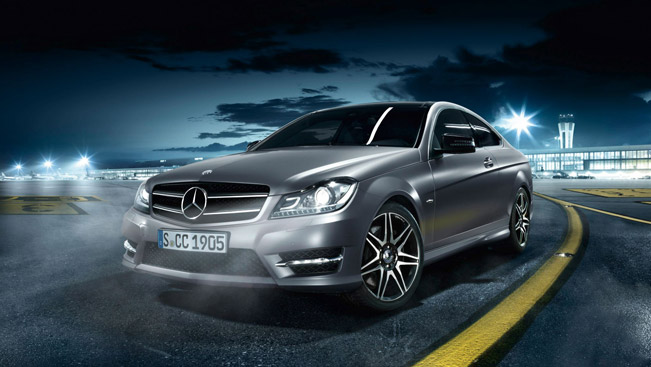 2013 Mercedes-Benz C-Class AMG Sports Package is a vehicle which can not be passed by so easily. First of all it already is a Mercedes-Benz, which means that it rides on a highly acclaimed chassis.
Secondly, carrying the AMG abbreviation, it gets more powerful and more aggressive stance. In particular, what has been revealed by the brand (next to the gorgeous pictures) is that the model will be equipped with great "set of shoes"- the exclusive 18-inch AMG 7-spoke wheels.
Furthermore, one can see throughout the interior red stitching throughout, which makes this C-Class even more appealing. There are also the drivers carve corners with a race-inspired flat-bottom steering wheel in hand while MB TEX/DINAMICA sport seats.
Wonder what will be under the hood? To answer that question we will obviously have to wait a little longer.
Source: Mercedes-Benz via Facebook