TECHART makes the Porsche GT3 RS way more attractive than before

The tuning studio offers comprehensive carbon pack and a lot of other styling features
Today we received some data about this unique Porsche GT3 RS, which has been equipped with TECHART's carbon fiber pack as well as some other very cool goodies, about which we will talk about. The best thing about this is that the parts offered by the tuner can be custom made, according to the preference of the owner. So, this means that one can go for matt or glossy surface finishes, from simple leathers for the interior to Alcantara.
To go directly into details, the experts at TECHART have developed Carbon Sport Packages, which aim to emphasize the motor sport styling of the GT3 RS. The kit comprises of components like the air intakes, wing profiles, Porsche SportDesign mirrors, side skirts, roof spoiler, front and rear spoilers as well as rear diffuser, and etc.
SEE ALSO: TECHART Magnum is Back and it's More Beautiful and Powerful than Ever!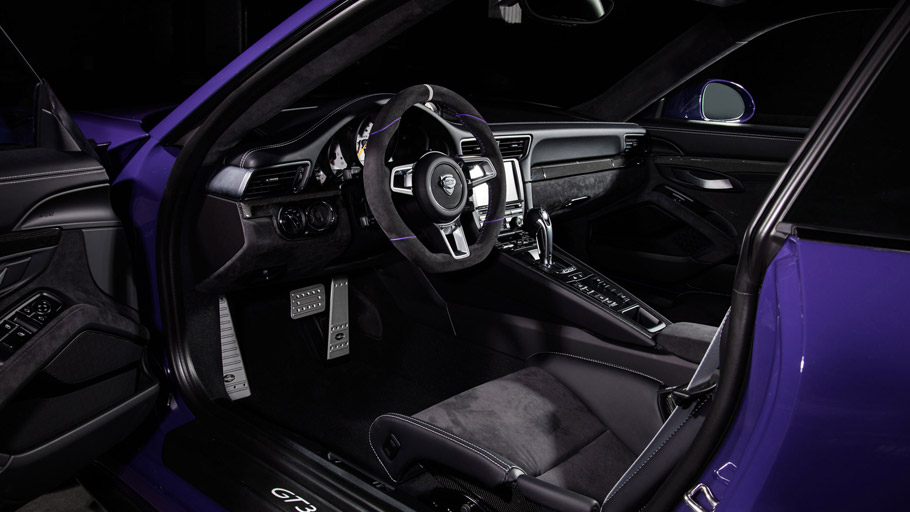 While the interior pack can be customized with any of the materials available in the abundant TECHART leather shop. For instance, one can opt for tuner's sport steering wheels, individual stitching, full leather and Alcantara interiors, sportive interior trims in carbon fiber or lacquered finishes, color-matched instrument dials and so much more.
There are so many options out there. Why stopping at the production version of the vehicle, being it even the Porsche GT3 RS?
Source: TECHART