Techart Transforms Porsche 911 Carrera 4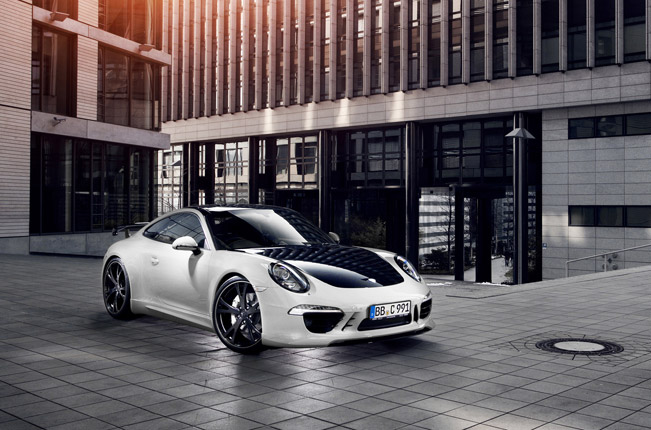 The tuning company Techart has created an individualization program for Porsche 911 Carrera 4. The already available aerodynamic kit for this Porsche is complemented by new valve-controlled Techart Exhaust System Racing with central outflow, Techart Noselift System, carbon fibre interior styling packages in new colours as well as illuminated Techart door entry guards.
To go further into details, the valve-controlled Exhaust System Racing with central outflow replaces Porsche's series-standard 4-pipe one hence delivering more aggressive and sporty look to the vehicle. The exhaust system is managed via the sport button on the centre console and it also contributes for the astounding acoustic performance of the Porsche 911 Carrera 4S.
In addition, this exhaust system can be utilized even when closed under full load across the entire speed range. Also available here are the Techart Sport Muffler Racing and the valve-controlled Techart Sport Exhaust System combined with dual Techart Sport Tailpipes.
At the front is visible the Techart Noselift System which adds 60 mm ground clearance at front spoiler by raising the vehicle level. The system can be activated both when the car is still or in motion. The vehciel automatically lowers itself at speeds of over 60 km/h.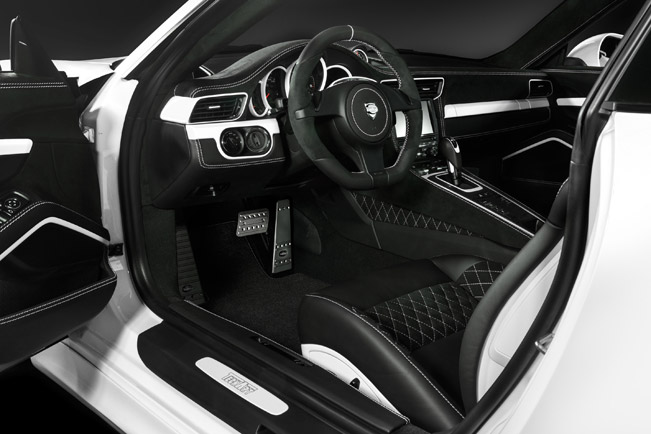 Furthermore, the two-part Techart Front Spoiler I with integrated splitter decreases the lift on the front axis of the Porsche by 5 kg at a speed of 140 km/h. Next, the Techart Rear Spoiler II creates an additional 17.5 kg of downforce at the same speed when combined with the Techart Diffuser on the rear of the vehicle.
Two Aero Wings is built into the front air inlets and they give the 911 Carrera a dynamic shaft outline. Techart Side Skirts are positioned at vehicle's wing, while Techart trims for headlights and side mirrors deliver more visual highlights.
Another highlight here is that this program includes Formula IV light-alloy wheel in 5-twin-spoke design, in dimensions 20- and 21-inch. The weight reduced TECHART Formula III forged wheel are offered optionally.
The transformation continues inside. Throughout the interior can be seen new illuminated Techart Aluminium Door Entry Guards, ergonomically shaped 3-spokes Multifunctional Sport Steering Wheel with Paddle Shifters, Aluminium Sport Pedals and TECHART Aluminium Foot Rest.
Also present are the decorative stitching, backrests for sport seats Plus in leather, safety belts or Interior Styling Packages in coloured carbon fibre. The dashboard instruments were also refined and now include easily readable Techart dials, harmonized rings and Sport Chrono device in leather.
Source: Techart