Who Said TOM's Racing Toyota Prius Isn't Good Enough?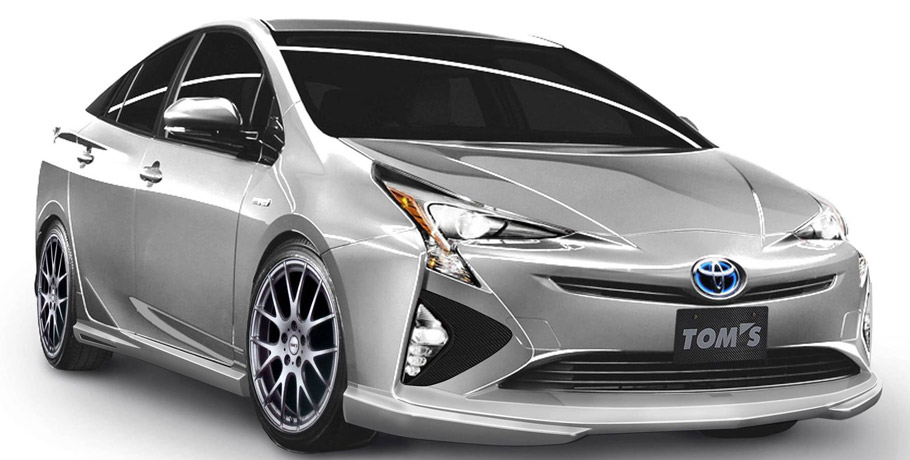 TOM's Racing latest addition in the range of modified vehicles has been rolling around the internet for some time with statements of unnecessary tuning and whatsoever. However, it seems that you guys love this tuning and we were obliged to give our thoughts on it. So let's see is this aero kit bad or good for the Prius.
At first it seems absolutely strange to enhance a car like Prius with aero components, being a not very powerful hybrid car. However, we shouldn't step over those of you who are a little bit more eco minded and still speed-inspired. So this aero program is perfect for you.
SEE ALSO: Small in Size, Big in Capabilities: 2016 Toyota Prius is Here! 
What does TOM's Racing body kit feature? The answer hides in the extensive updates found all over the body of the car. At the front for instance we see a brand new bumper that features black elements surrounding the new DLRs and making the front fascia a little bit more aggressive.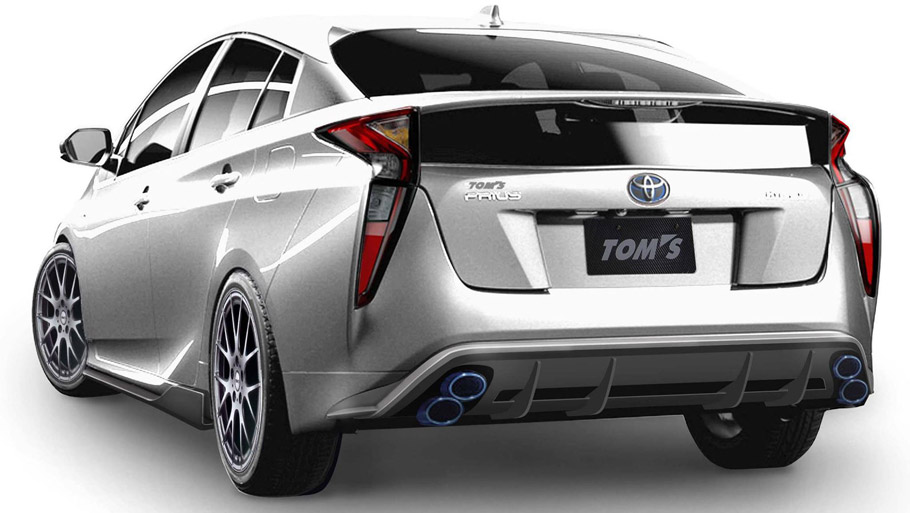 The front is also characterized by custom front lip spoiler, while the sides – by extended skirts that pass by large multispoke alloy wheels, measuring at least 19-inches. The suspension is also new and it brings the car a little bit lower to the ground.
The aero changes at the rear are also to be mentioned. They comprise of a new bumper, competitive diffuser and four tailpipes that give an impression of a really powerful engine under the hood of the Prius. Unfortunately, this isn't true because the experts at TOM's Racing didn't speak of any applied changes to the hybrid powertrain. So we have to deal with the standard 121 hp (89 kW). We are definitely looking forward to reading your opinion in the comment section below.
Source: TOM's Racing via Facebook