TopCar Porsche Cayenne Vantage II Red Dragon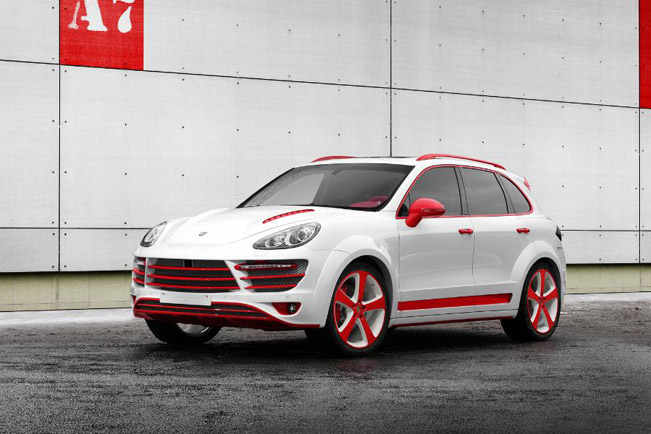 TopCar has unveiled their new tuning program for the Porsche Cayenne II. The name of the project is Vantage II Red Dragon and you can see, why.
The exterior boasts red/white paint finish and this theme is transferred inside, too. There is a dragon stitching on the seats, red carbon fiber and some metallic accents.
Porsche Cayenne Vantage II Red Dragon comes with a new body kit including a front spoiler bumper, front fender extensions, rear spoiler, side skirts and hood. At the rear, there is a new diffuser with LED brake light strips and fender wings.
The interior boasts quilted leather for the seats and normal for the dashboard, roof and door panels.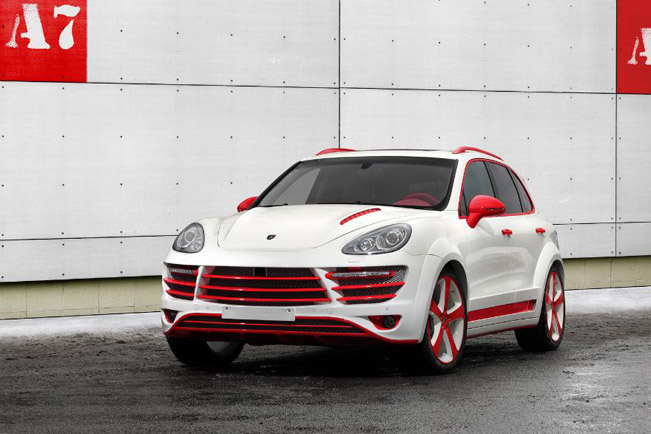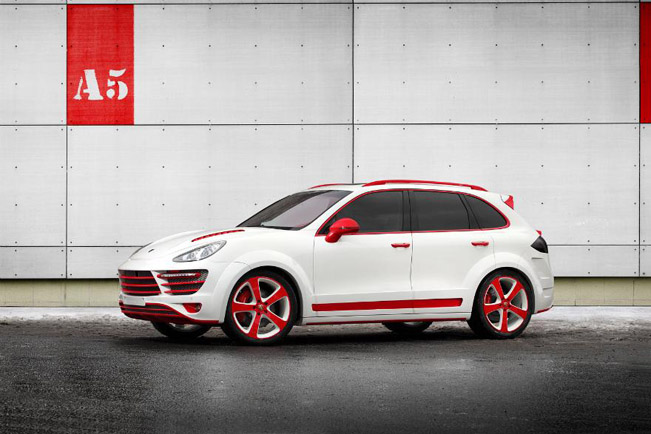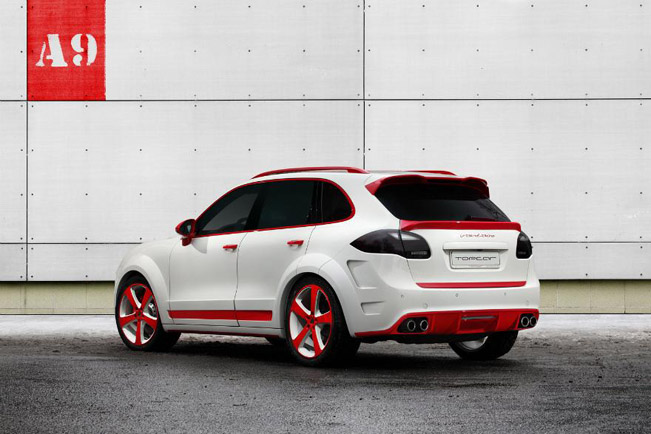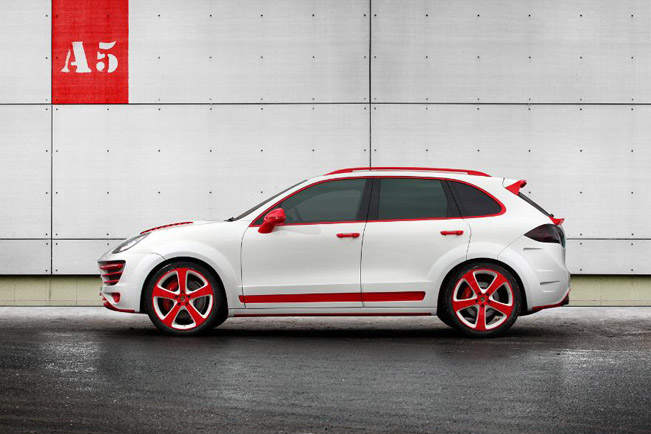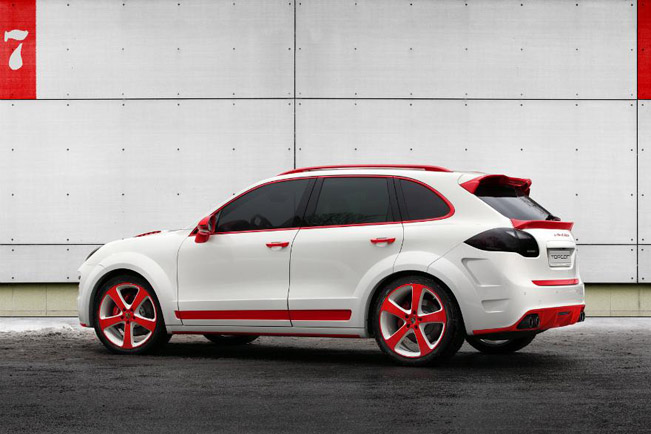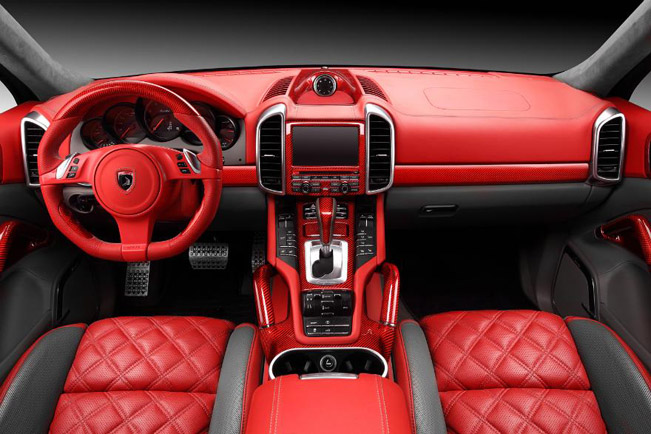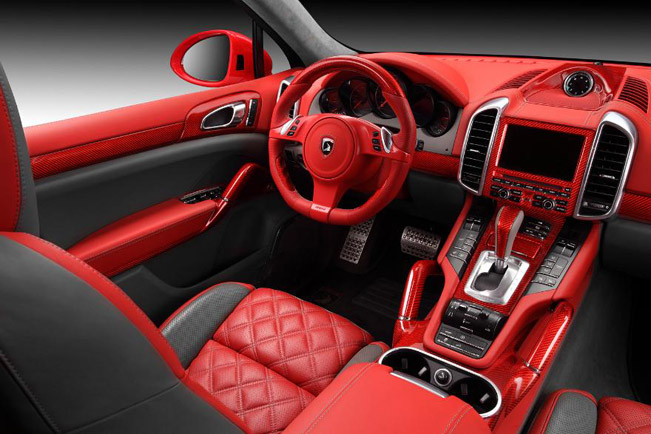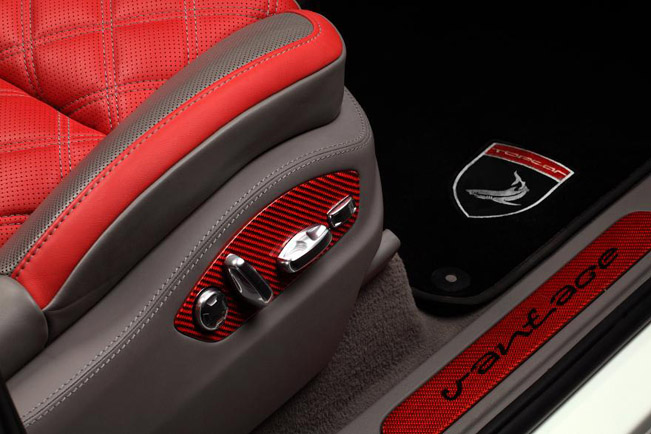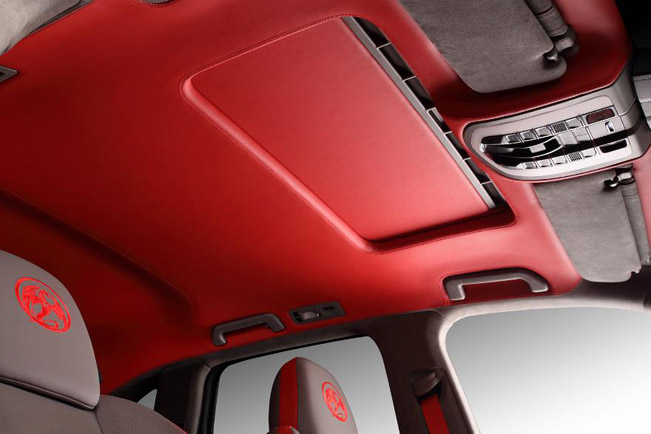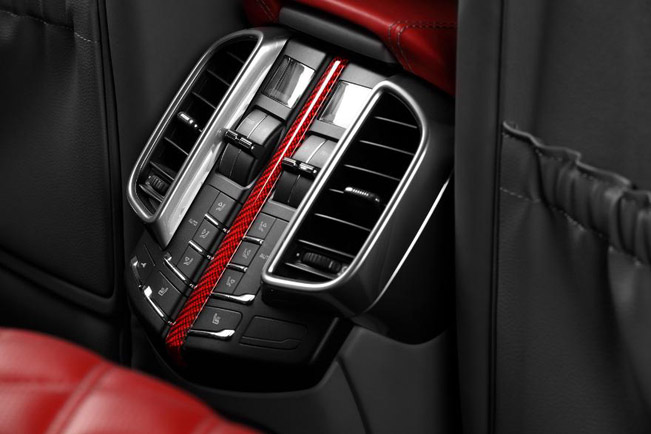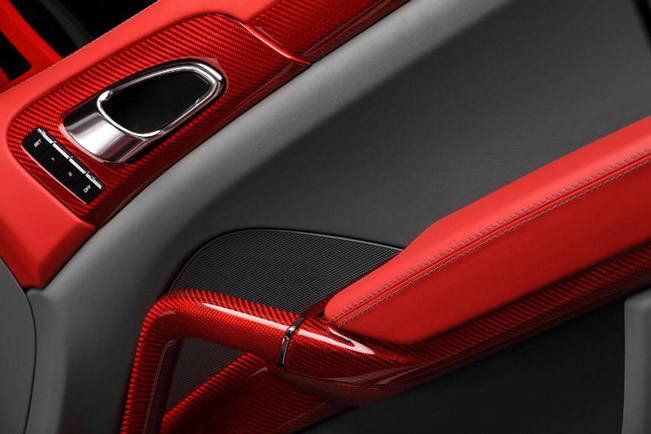 Source: TopCar