TopCar Porsche Cayenne II Vantage Carbon Edition
TopCar has released Porsche Cayenne Vantage 2 Carbon Edition. It is based on Porsche Cayenne II Turbo.
The SUV is entirely reworked in order to get unique exterior and interior. Outside the vehicle boasts complete body kit including front and rear bumpers, fender flairs, a pair of side skirts, modified hood, roof spoiler and liftgate spoiler. Everything is finished in carbon fiber gray giving the big vehicle a unique aggressive look. The stance is further improved by lowering the vehicle and adding a new set of wheels fitted with low-profile tires.
The interior is also staggering with the carbon fiber trim all over the place – door panels, steering wheel, gear lever, center console, dashboard, seats, etc. There is also a set of TopCar pedals.
Last, but not least, Cayenne Vantage 2 Carbon Edition has some engine modifications – an ECU re-map, a new high-flow air filter, sport exhaust system. There is no data for the result, but originally the mighty 4.8 liter twin-turbo V8 has 500PS (368 kW) and accelerates to 100 km/h in just 4.7 seconds.
The vehicle will be exhibited in Moscow from 16th to 19th December.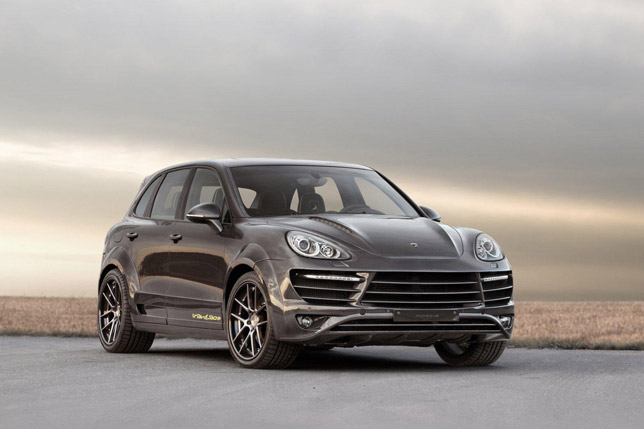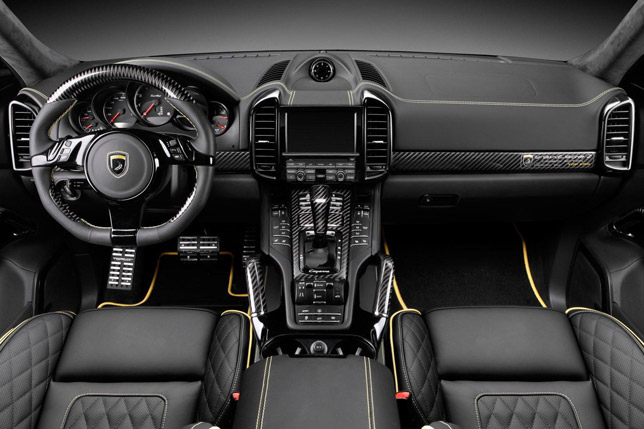 Source: TopCar