Toyota C-HR Crossover Concept Makes Debut At Paris Motor Show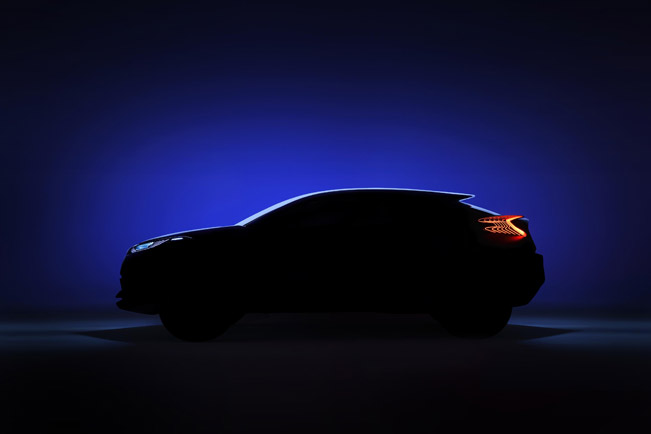 Toyota C-HR Concept vehicle will make its international first world appearance at this year's Paris Motor Show, which will take place between 2nd and 19th of October. The car, carrying rather a name typical for Honda vehicle, will reveal company's innovative vision for a compact crossover model. Alongside the news for the debut, the company has released a teaser image as well. From it we can see the slim side of the car, as well as its futuristic angular LED taillights.
Toyota has revealed that the future C-HR SUV concept is an example of a combination of powerful new design language, engaging driving experience and a hybrid powertrain. From the picture released we can't make many judgments, but the vehicle will definitely have sporty appearance. Just take a look at the rear spoiler which is mounted on the roof, as well as the front and rear windscreens. The flowing LED headlights create one-of-a-kind look at the front.
The compact crossover will probably go into production in 2017 and we are also expecting to see it equipped with two- and four-wheel-drive. Of course, the production variant will definitely support not only a hybrid powertrain, but also a petrol and diesel ones.
Toyota will host a press conference on its stand in Hall on 2nd of October where additional details around the C-HR will be revealed. Stay tuned!
Source: Toyota