Toyota Corolla Gains Vehicle Stability Control (VSC) For Increased Safety
Toyota Australia's best-selling car is now safer, with Vehicle Stability Control (VSC) and Traction Control (TRC) available across the range. From today VSC and TRC are standard on Corolla Conquest hatch and sedan, Levin ZR hatch and Ultima sedan.
The enhanced passive safety package is included at no extra cost on these models.
VSC and TRC are optional on Corolla Ascent hatch and sedan, and Levin SX hatch, at $1500.
The safety pack also includes front-side and full curtain shield, and driver's knee airbag.
VSC helps maintain vehicle stability during cornering, and TRC helps optimise traction when accelerating on slippery surfaces.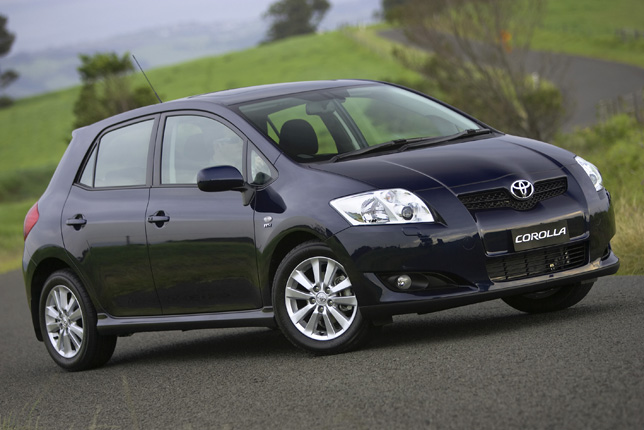 Australia is among only a handful of markets in the world to offer Corolla with a 1.8-litre dual VVT-i engine.
"The VSC system for our 1.8-litre Corolla required special calibration for the unique engine/road surface combination in Australia," said senior executive director sales and marketing David Buttner.
"Engineering resources from Japan became available in time for 2009 Corolla to benefit from VSC," he said.
"The addition of VSC and TRC makes Toyota's best-selling passenger car a significantly safer vehicle for drivers and others on the road."
Toyota Corolla has proven its appeal by ending the sales year as Australia's second most in-demand vehicle.