Toyota FT-86 Open Concept With World Premiere in Geneva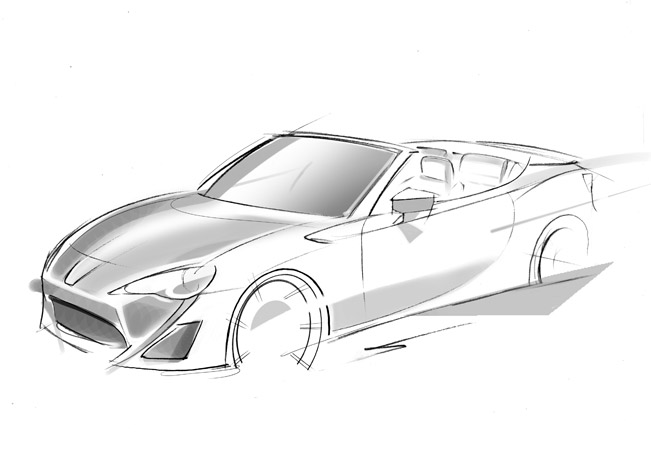 Toyota is going to reveal its FT-86 Open Concept at this year's Geneva Motor Show, but now it teases us with a sketch of what the car would look like. The brand is undoubtedly going to stoke the passions of driving enthusiasts when it unveils the convertible version of the popular 86 sportscar.
Toyota FT-86 Open Concept is in fact a possible future variant of the award-winning 86 and it has been made to gauge customer reaction for a convertible version of the famous model. Hence it will raise the question whether it is possible for the driving pleasure to be taken to another level.
Just as a reminder, the original FT-86 Concept debuted back in 2009 at Tokyo Motor Show and was designed to give the driver greater control with a compact design, light body and low centre of gravity. It promised power and environmental performance from its two-litre boxer engine.
The next car in the series was the FT-86G Sports Concept car and it was enhanced by GAZOO Racing. Thanks to the latter it got more aggressive styling and performance. Although it retained the front-engine, rear-drive layout it included a tuned turbocharged engine enhancement.
Third in the series comes the FT-86 II Concept that debuted in 2011 at the Geneva Motor Show. It had compact proportions featured a long, low bonnet, high wings and rear-set cabin.
Souce: Toyota