Toyota S-FR Concept: Is it Sweet or is it Aggressive?

Toyota S-FR is a special concept automobile which continues the heritage of brand's comfort and flexible sports vehicles. Pitched as an entry-level model, this sweetie accents on responsiveness, dynamics and aims to make as much people as possible to fall in love with it. But will it succeed?
Compact and sweet
SEE ALSO: Toyota Demonstrates A Vehicle From the Distant Future!
This concept comes with incredibly fit and light body and at the same time offers smooth and pleasurable ride. Although it is created as a sports vehicle, it also brings simple controls and generally bonds human and machine in a special way.
Pleasure of driving
The special vehicle also offers and numerous benefits: lightweight, smooth and responsive drivetrain system and accurate handling. Engineers made their best to bring optimal weight distribution and in addition the independent suspension feels like it is doing its job in perfect way. Also, the vehicle is geared with a six-speed manual gearbox which improves acceleration and responsiveness.  Definitely Toyota team decided to accent on the communication between car and driver. And it looks like they have done their job pretty well, indeed.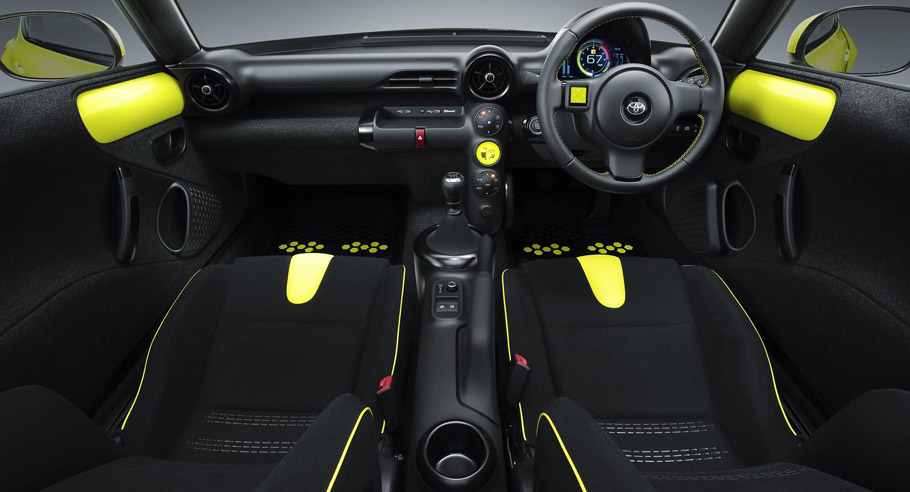 Fresh design
S-FR demonstrate a long nose and wide muscular stance. But at the same time, it also has these sweet round lines that somehow give off warmness. And just these sweet lines contribute to a modern looks and sporty feeling. Sweet.
Definitely this is a vehicle that would make all the Toyota lovers out there fall in love with it.

Source: Toyota