Toyota Setsuna Concept: A Boat-Like Car that Deserves Your Attention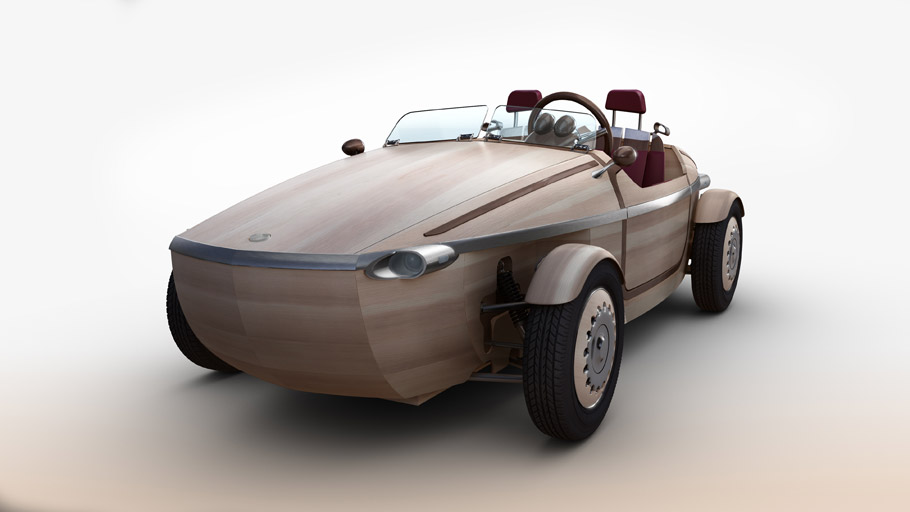 Toyota Setsuna Concept is a car that we won't see every day. And although it is unusual topic for our online magazine, the effort that Toyota is making with it should be appreciated. As you can see on the picture, this vehicle is rather an object of art, then a regular car. And that's was the purpose of the concept – to impress visitors at the Milan Design Week next month.
To go directly into details the car is really made primarily out of wood. This material was chosen for the project because it was one of the few which can capture the developing relationship between people and their cars and more specifically – the way objects that people use and how their appearance changes over the years. This means that Setsuna's surfaces will gradually transform with the years it stays usable and drivable.
SEE ALSO: What Should We Expect from Toyota at the Geneva Show?
Standing for "moment" in Japanese, the name Setsuna was chosen to reflect how people can experience special and memorable experiences with their cars. In this lies the belief of Toyota that over time such collective moments can give cars a significant place in their owners' lives.
More specifically, the designers at the brand picked different and distinctive types of wood for different parts of the car, including the exterior panels, frame, floor and seats. Exactly this gives Setsuna appealing characteristics not found in "normal" cars. For instance, it can last for many generations and its colour and texture will change in response to its environment.
Another interesting fact is that during the process of the building, Toyota used the traditional Japanese joinery technique called okuriari, which doesn't use any nails or screws. As a result, the completed body line expresses a beautiful curve reminiscent of a boat.
It will be rather strange if we told you that the Setsuna is powered by a petrol or diesel engine. The concept car is driven by electric motor, but we didn't receive any other specifics regarding its output. At last, to get the whole picture about this ship-like vehicle, it measures 3,030mm in length and 1,480mm in width, it is a two-seater and stands 970mm tall and has a 970mm wheelbase.
Toyota Setsuna Concept Car will be exhibited in public at 31 Via Tortona in Milan from 12 to 17 April.
Source: Toyota