Toyota TRD Pro Lineup Is Coming [VIDEO]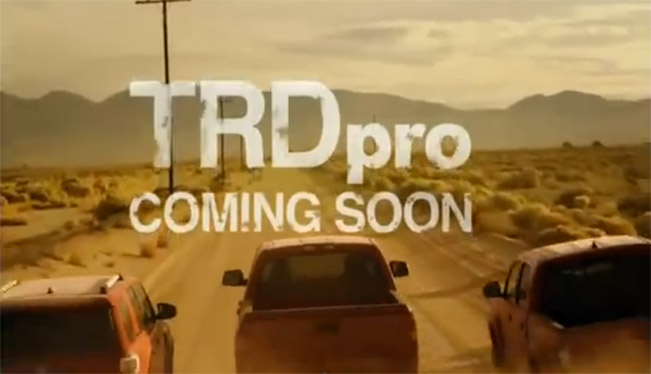 "Let's conquer the great outdoors. A new TRD Pro lineup is coming Feb. 6". Under this announcement, Toyota has released the first teaser image of the upcoming lineup at its official Facebook page. In addition, we have found a mysterious TV commercial which also gives a sneak preview of the future models. Of course, you can view the video and the image below.
Although there isn't an official statement whether the car will be premiered at Chicago Auto Show, we are almost sure that the concurrence of the announced date and the first day of the show are not accidental.
Going back to the video, it shows that the brand is actually going to introduce modified versions of the Tundra, Tacoma and 4Runner. However, there is no other information available. What we can conclude from the photo and the commercial is that the TRD Pro brings will be equipped with black wheels fitted with off-road tyres, redesigned grille with black accents and TRD Pro badging. We are almost pretty sure that there will be also some off-road styling and performance packages.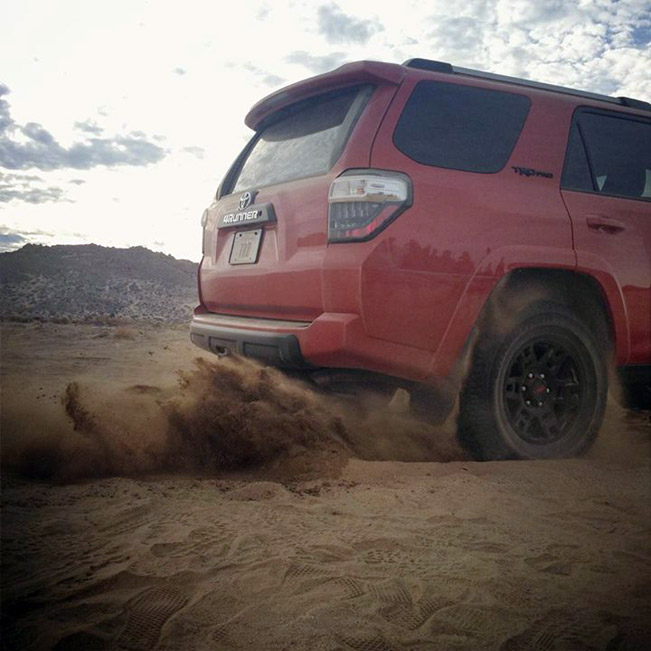 Video Source: YouTube
Source: Toyota via Toyota Official Facebook Page