Toyota Unveils Facelifted 2014 LandCruiser Prado [VIDEO]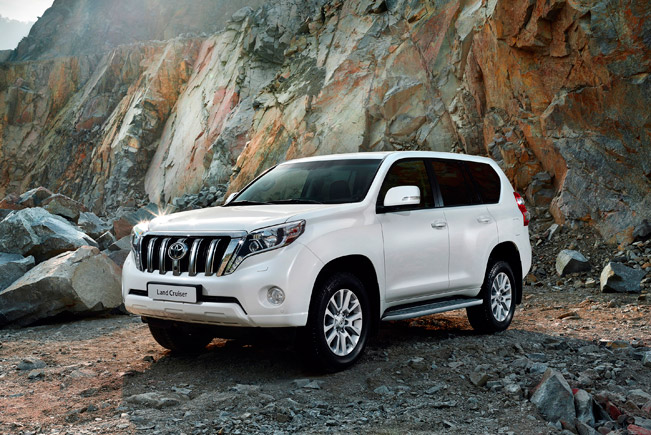 2014 Toyota LandCruiser Prado now comes in a facelifted version and will include a range of new technologies, design elements and bring about more comfort to the customers. The 2014 Prado range will feature enhanced safety features, better third-row seat access and higher interior and exterior specifications.
One of the exterior improvements of this Toyota model includes daytime running lamps on all models. In addition, major safety upgrades were added such as trailer sway control and emergency brake signal. The trailer sway control for instance gives LandCruiser Prado owners an additional confidence and control when towing.
Other new exterior highlights of the new vehicle are visible on its face. There were added several structural elements from its unique design heritage, a further evolution of the classic Prado grille and a vertical, two-step construction which emphasizes car's rugged appearance.
Going inside the car, one sees a comprehensive interior which has been upgraded via the new switchgear and instrumentation with enhanced trim and ornamentation, improved second and third row seat designs with new fabrics, and new interior color schemes.
2014 Toyota LandCruiser Prado will be offered with the choice of 4.0-litre petrol or a 3.0-litre turbo-diesel engine.
Video Source: YouTube
Source: Toyota