Toyota Sharpens 2014 Prado Range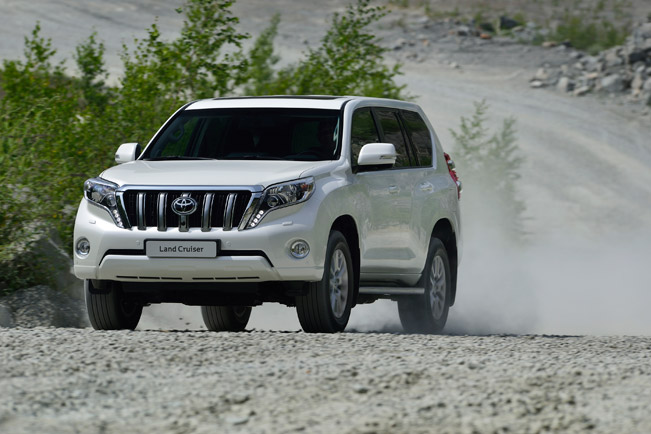 Toyota LandCruiser Prado which was unveiled more than a month ago is retaining its best-seller status ahead thanks to its advanced model upgrade as well as being one of the most popular large SUVs around the globe.
The refreshed Prado will be sold exclusively as a five-door wagon due to customers' preference for this body style. Other exclusively preferable features in this Toyota model are its off-road and towing capabilities.
The new Prado also benefits from expanded driver guidance and technical support features. The facelifted model has a bolder exterior, a more refined interior, added safety and even sharper handling.
Other exterior highlights include new structural elements from its unique design heritage, an evolution of the classic Prado grille and a vertical, two-step construction which additionally undelines vehicle's rugged appearance.
The interior of the model adds a comprehensive range of features, new switchgear and instrumentation with enhanced trim and ornamentation, improved second and third row seat designs with new fabrics, and new interior color schemes. 2014 Toyota LandCruiser Prado will be powered by either a 4.0-litre petrol or a 3.0-litre turbo-diesel engine.
Source: Toyota