The "Triple Seven" by Wheelsandmore hits the road. Beware!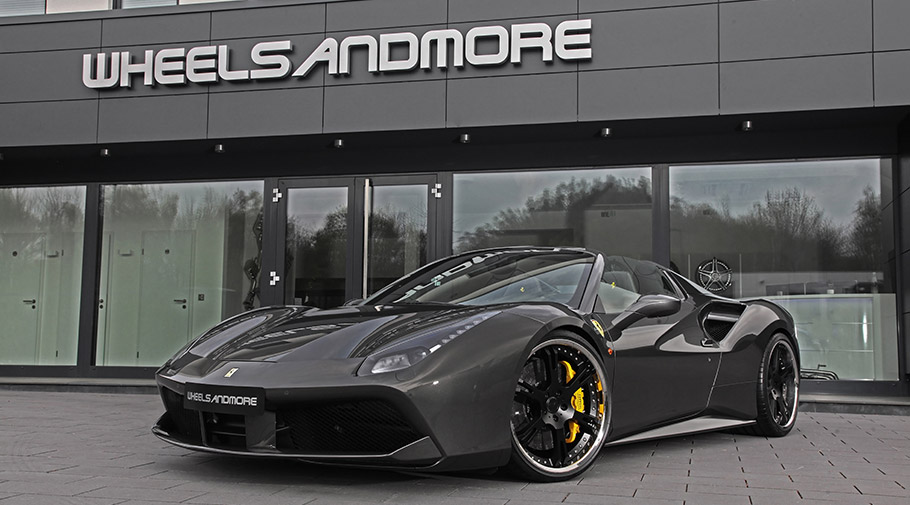 Wheelsandmore strikes again! This time the lucky vehicle i a 488 GTS machine that has undergone some comprehensive changes and upgrades. Dealing with more power and enhanced road behaviour features, the Ferrari has a lot to demonstrate. Let's check out!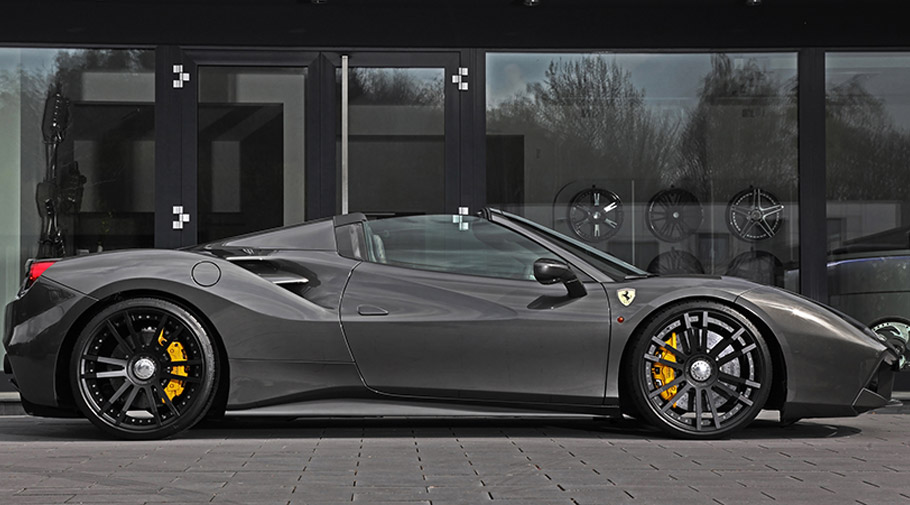 Wheelsandmore team has done quite a lot for the elegant Italian machine. By adapting the software and revising the whole drivetrain system, the German team have managed to achie a total output of 777hp (579kW) and 895Nm of torque. Massive, isn't it? This so-called Trilple Seven vehicle has also udergone some changes that affect the wheels. In fact, the stock wheels themselves are changed with something more appropriate: the ultra-concave design and the well-known Ferrari centrer-lock look-a-like caps are designed to meet the demands of a racetrack and therefore the team has installed exclusive and more appealing 21-inch wheels at the front axle with 255/30/21 ultra-high performance tires and 22-inch wheels for the rear axle.
SEE ALSO: And yet here's another one! Lotus is on the streak!
Of course, the vehice meets all appearance requirements, as any other Italian beauty. The menacing beast showcases neat Graphite Grey body finish with neat black accents: black grille, wheels and other details. All Ferrari lovers out there should know that Wheelsandmore has kept the original design of the vehicle present and all they have done in terms of exterior work is just enhancing the sexiness of the original styling. In fact, we do like the contrasting yellow finish for the brake calipers. What about you?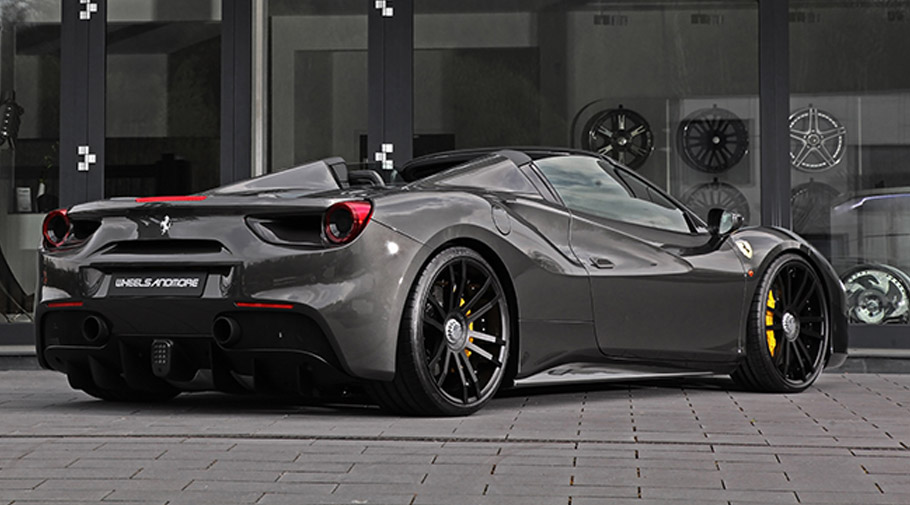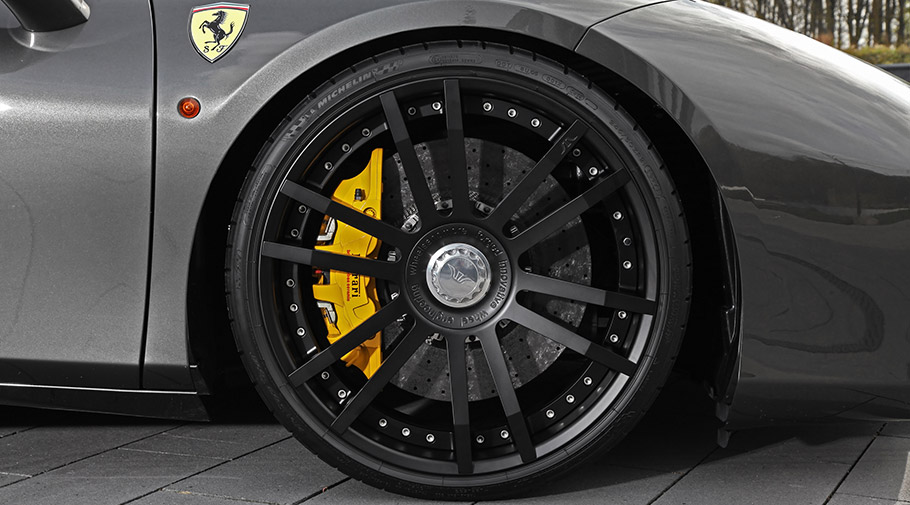 [nggallery id=13056]
Source: Wheelsandmore