And yet here's another one! Lotus is on the streak!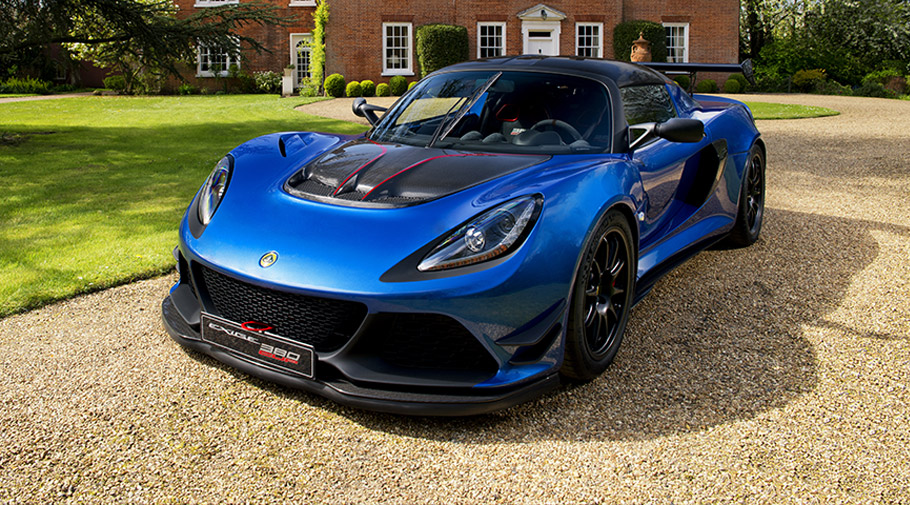 Getting even better and better. Or does it? Recently, The whole Lotus lineup has undergone some comprehensive development procedures that have resulted on delivering us some incredible machines. You do remember the Exige Sport 380? And the Elise 380? And presumably, you do remember how excited we were about the Exige 350? Well, today we are excited one more time – Lotus team reveals the Exige Cup 380.
Based on the Exige Sport 380, this sweetie will try to become the icon of the brand and a favorite one to customers and enthusiasts. Especially created to dominate the sports track, this latest engineering achievement is also a pretty sweet one: it will definitely catch the eyes of the passing by lucky people.
So, let's find out what makes this one special!
First of all, the most obvious reason: there are a total of 60 units that would be sold to customers. Sad, isn't it? However, we can still watch videos, images and luckily, see one or two live! But without further due, we continue with the drivetrain system: This one is pretty powerful. Drivers will be dealing with a vehicle that is super lightweight (1,057kg) and super powerful: the power-to-weight ratio is 355hp per tonne, which helps the vehicle to reach a total speed of 282km/h (175kW). And what about acceleration? Impressive numbers: 0-100km sprint ends in mere 3.4 seconds.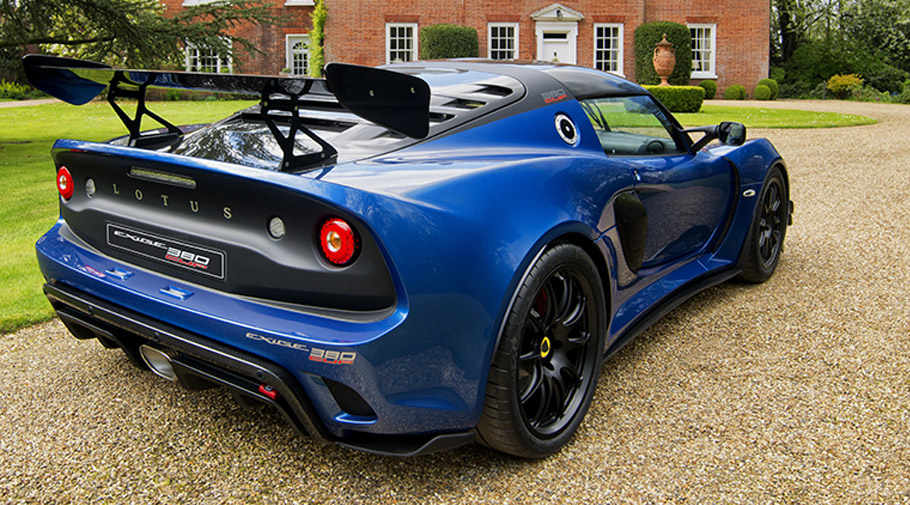 Of course, we all have seen more powerful and faster machines, haven't we? The special thing about the Exige Cup 380 is the heavy revision, done by a special team of engineers. What they have done is just amazing: the car benefits from numerous lightweight carbon-fiber components, a refined design that contributes to better aerodynamics and increased downforce. In fact, Lotus team claims that this is by far the most aerodynamic and most stable Lotus created. And we tend to agree with that statement, given the fact that it generates up to 200kg of downforce, which is with a total of 43% more, compared with the Exige Sport 380. Neat!
Further upgrades and changes include an upgraded handling system. This new Exige beauty comes with a special Nitron two-way adjustable dampers, excusive Eibach adjustable front and rear anti-roll bards, Michelin Pilot Sport Cup 2 tires and all this topped with exclusive ultra-light weight forget alloys that can be specified in red, black or silver finish. Sweet.
SEE ALSO: Elise 380: Lotus's most agile sports car has a lot to demonstrate. Check it out!
In fact, as we talk about specifying certain features, there is one that is worth mentioning: Lotus team optionally offers a full exhaust system in titanium that not only contributes to even more refined performance, but also removes a total of 10kg of the overall weight.
Exterior and interior styling
Undoubtedly, this is a sports vehicle. However, this fact did not stop the engineers and designers to bring us a piece of beauty. This vehicle is instantly recognizable, as any other Lotus machine and proudly showcases high-gloss carbon-fiber components, sweet finishes, among which are Essex Blue, Metallic White, Metallic Silver, Metallic Grey and Mettalic Black. Of course, all the Lotus-defining features are here: elegant curves, expressive face, elegant lines and neatly placed details. Even the smallest of them.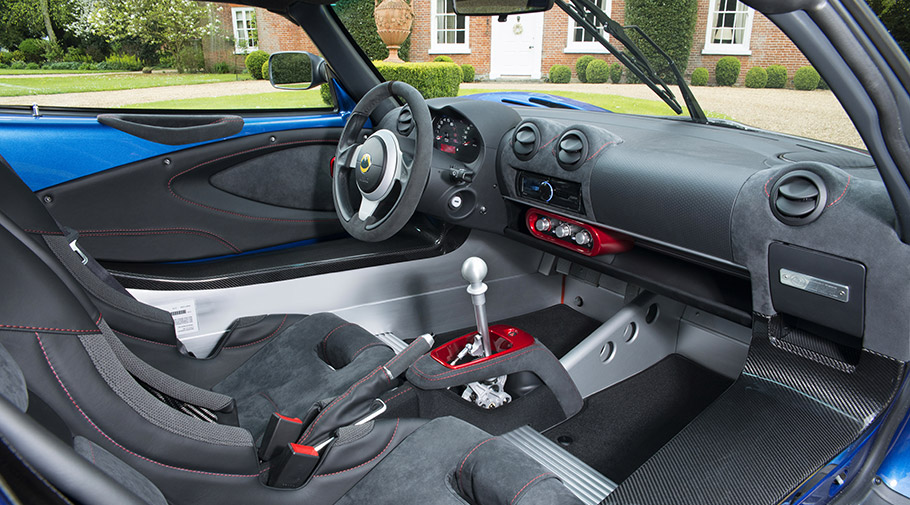 The cabin, on the other hand, welcomes the lucky driver and his passenger to a rather cozy place: the whole interior place is dominated by hand-made and hand-placed components, including elegant and functional carbon-fiber parts, Alcantara leather, contrasting stitching and a revised control panel with new face and more user-friendly interface.
And the best part of all? Well, Lotus allows further personalization via the exclusive Lotus Exclusive programme. Customers who would like to benefit from such luxurious services will get the best of the British craftsmanship, along with unique and exclusive features that would be applied apart for every single customer.
So, do you like it? We most certainly do!
Source: Lotus