Tunerworks Performance Transforms Ferrari California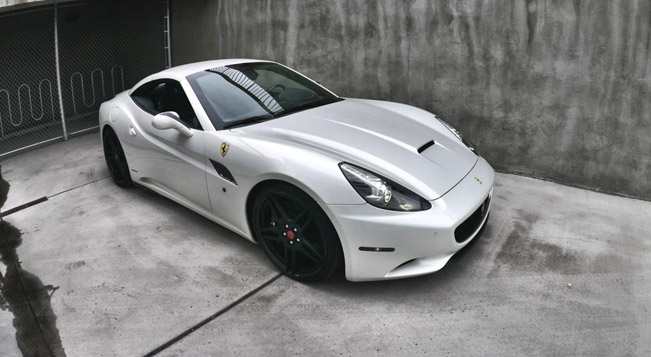 Tunerworks Performance Ferrari California added little bit of spice and love in the air with its release yesterday on Valentine's Day. Ferrari California is a vehicle that could be a synonym of a true love with its exotic appearance and emotions that brings when one is driving it.
Originally the Ferrari California is equipped with 4,300 cc V8 engine which includes direct fuel injection and a flat crankshaft, and is mated to a 7-speed dual clutch transmission. Thanks to it the car produces 460 horsepower at 7,500 rpm with a torque curve that enhances vehicle dynamics and provides maximum driving pleasure which is typical for Ferrari. What is more, this unit allows the California to sprint from standstill to 100 km/h in less than 4.0 seconds.
What Tunerworks have done on it is to supply it with the following equipment: Carbon Fiber And Matte Black Novitec 3pc Wheels, Pirelli Tires, Novitec Carbon Fiber Aero Packge, Novitec Valved Exhaust System, Novitec Lowering Suspension, Red Ferrari Center Caps, Smoked OEM Markers.
Now this incredible tuning will be not only instantly recognizable, but also will add more individual presence on any road it runs.
Source: Tunerworks Performance Inc. via Facebook