Vorsteiner V-309 Ferrari California
The most recent update from Vorsteiner is this beautiful Ferrari California. In particular Vorsteiner V-309 Ferrari California is no less than a true queen, showing its sparkling majesty on the streets of Taiwan, where this actual update was made.
What is more here, one of the Vorsteiner's dealers there, has equipped the Ferrari with theses splendid Vorsteiner V-309 3-piece forged aluminum wheels.
The result is obvious and there is no question about the majestic stance which this vehicle has – now further enhanced thank to Vorsteiner.
Of course these wheels were custom made and ordered specifically to match the California. As you can see, the five split spoke face of the wheels is done in black. At the same time there is a contrast present, with lip is done in white.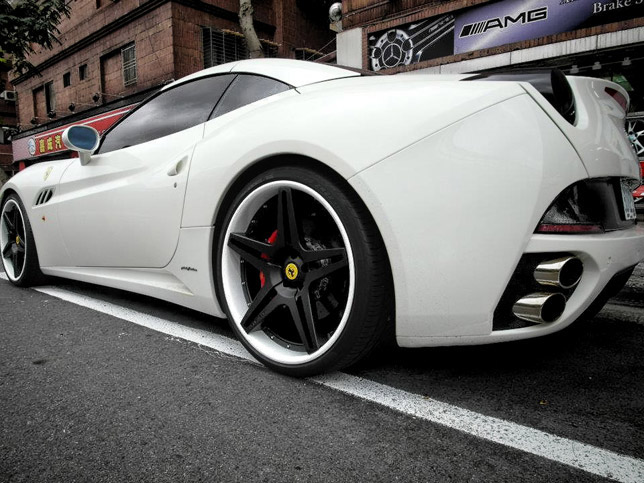 Source: Vorsteiner