Tuning Concepts BMW E92 in Stunning Transformation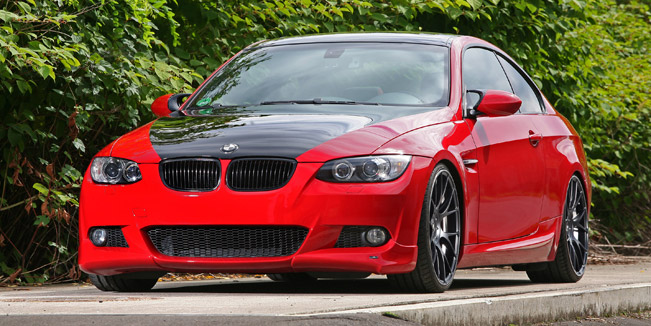 Tuning Concepts BMW E92 is definitely a transformation that we will remember. The transformers are the company Tuning Concepts from the in Schleswig Holstein situated Neumunster. What they have done basically in this BMW, is to alter it visually completely.
First of all we can see that there is the two-tone paint in red and black. It is perfectly suited with both the fenders and the door-mirrors in a M3-look. In addition, this tuned E92 has been equipped with sports break system.
Furthermore, next to the coilover suspension delivered by Bilstein, the Crew from Tuning Concepts has attached special importance to the most decisive interface between car and road - the wheels.
Forged "concave" Gambit rims in the dimensions of 8,5x20 or 10x20 inch fit perfectly to the tiring is 235/30-20 and 265/25-20 and to the overall appearance of the car. At last, an alternative weight optimization was applied to the wheels.
Source: Miranda Media