Tushek T600 at Top Marques Monaco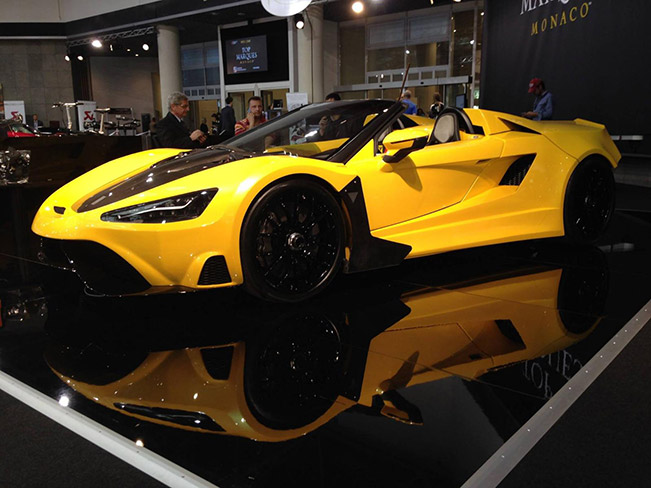 Tushek Supercars has unveiled their new model - the T600 at Top Marques Monaco. The ultra-light convertible comes with insane engine and extreme performance.
The manufacturer didn't release full information about the new model, but the curb weight is 1,120 kg (2,469 lbs) and the engine – a V8 with 620HP (456 kW). It will be a lot faster than the previous model (T500), which is powered by an Audi-sourced 4.2 liter V8 engine – 450HP (331 kW) and 428Nm (316 lb-ft) of torque.
The T500 accelerates 0-100 km/h in 3.7 seconds and 0-200 km/h in 11.5 seconds, the top speed is over 310 km/h (193 mph).
The T600 is expected to do 0-100 km/h in under 3.0 seconds and 0-200 km/h in 8.0 seconds. The top speed is somewhere beyond 322 km/h (200 mph). The extreme car has a power-to-weight ratio of 554HP per ton, which is more than Bugatti Veyron, which has 530HP per ton.
The car was built from only the most advanced race-specification components. The Tushek's car-making philosophy aims pure, direct, sensual driving experience and user-friendly performance and handling.
Stay tuned for more information and pictures of Tushek T600.
Source: Tushek